2022 Engineer of the Year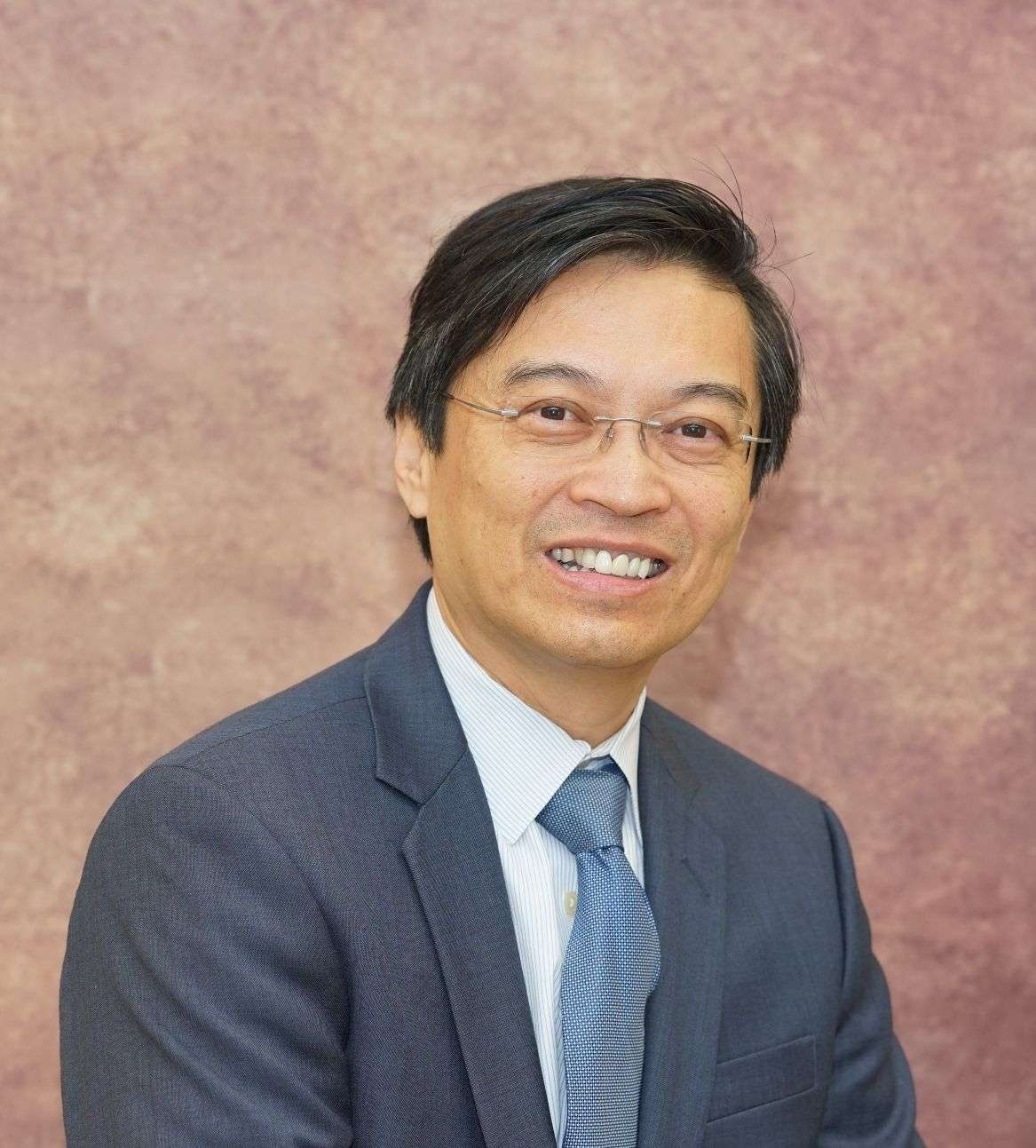 Daniel O. Wong, Ph.D., P.E
Daniel O. Wong, Ph.D., P.E. is President and CEO of Tolunay-Wong Engineers, Inc., headquartered in Houston with 10 offices in Texas and Louisiana. He is a licensed engineer in Texas.  He is also an adjunct professor at the University of Houston Civil and Environmental Engineering Department.
Dr. Wong has been appointed by the Governor to serve on the Texas Higher Education Coordinating Board in 2021. He is also a past gubernatorial appointee to the Texas Board of Professional Engineers as a member (2006-2013) and Chairman (2013-2020). He is a member of Texas Society of Professional Engineers, American Society of Civil Engineers and American Council of Engineering. He is the receipt of the John B. Hawley award from ASCE Texas Section in 1990, the Young Engineer of the Year by TSPE Houston Chapter in 1993, and the Distinguished Engineer from Texas Engineering Foundation (2016).
Dr. Wong is a former At-Large Councilmember for the City of Sugar Land (2002-2008). He served on the Board of the Houston-Galveston Area Council and the Board of Texas Municipal League. Active in Fort Bend County, he is an officer for the Fort Bend Economic Development Council. He is a former board member of the Fort Bend YMCA and the Fort Bend American Heart Association.
Dr. Wong received a Bachelor of Science, Master of Science and a Doctor of Philosophy in Civil Engineering from the University of Houston and a Master of Arts in Theology from Fuller Theological Seminary. He published a dozen of peer-reviewed technical papers. He was the recipient of the Distinguished Engineering Alumnus from the University of Houston (2009) and was inducted into the UH Academy of Distinguished Civil & Environmental Engineers (2011).
He and his wife, Mei, reside in Missouri City, Texas.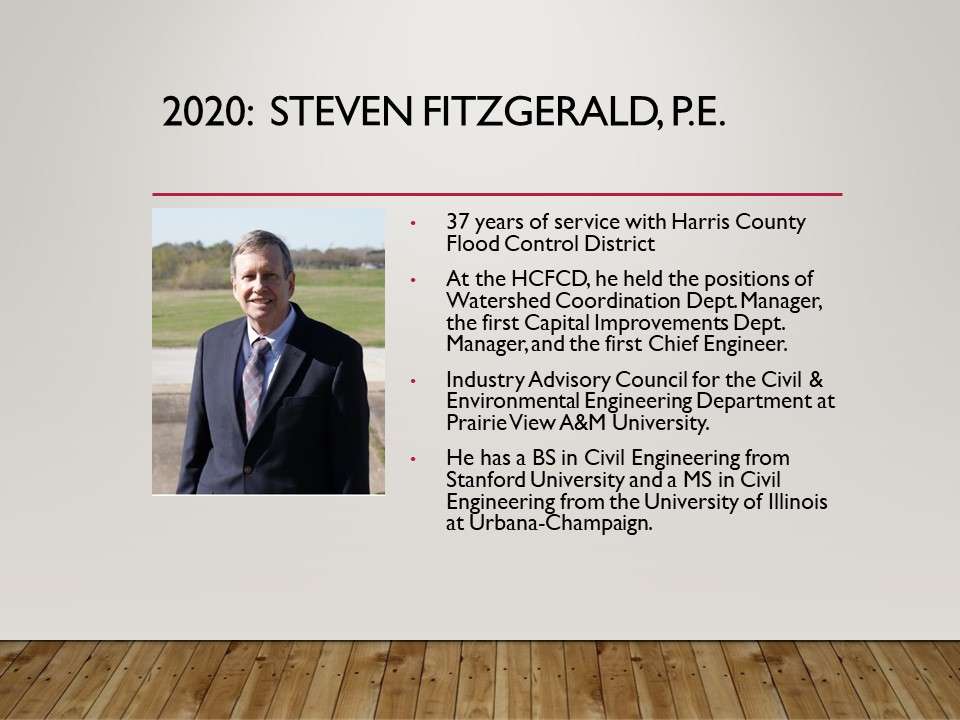 Steven Fitzgerald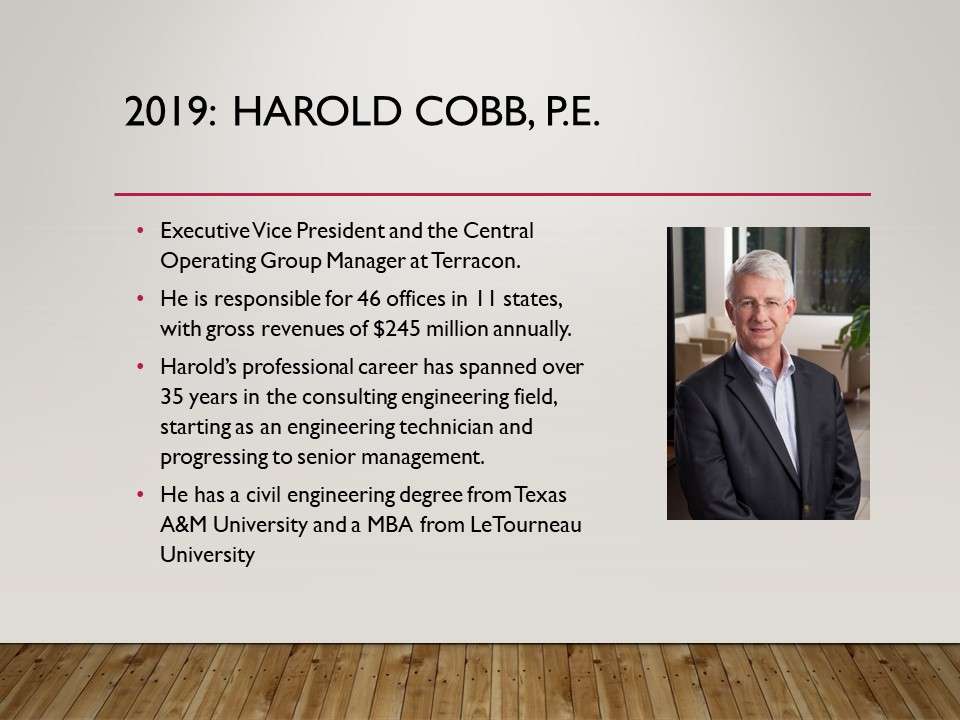 Harold Cobb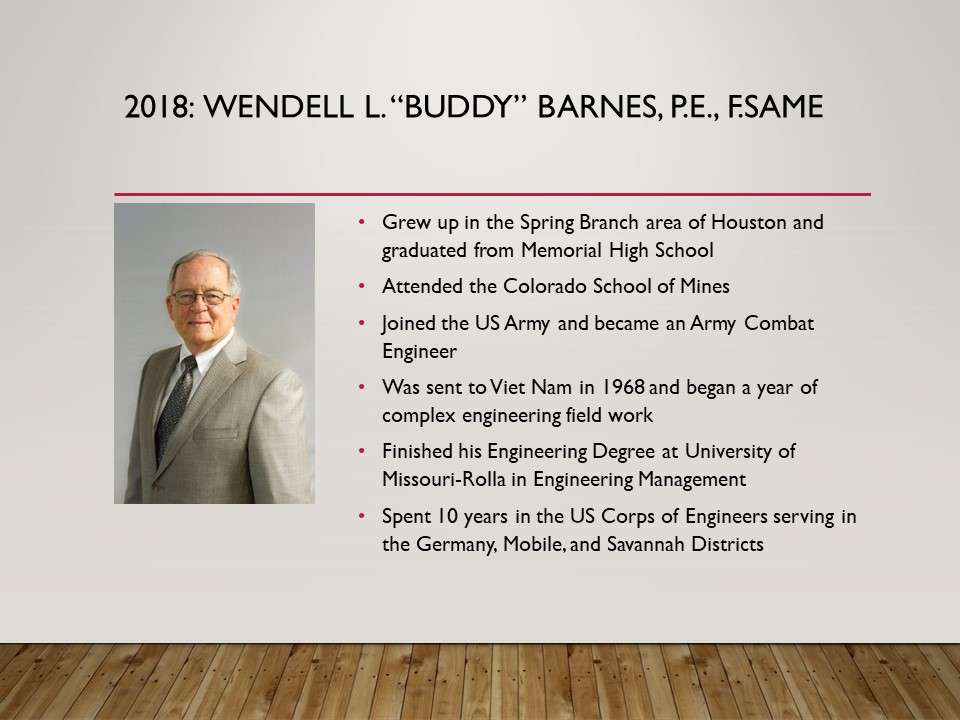 Wendell L. 'Buddy' Barnes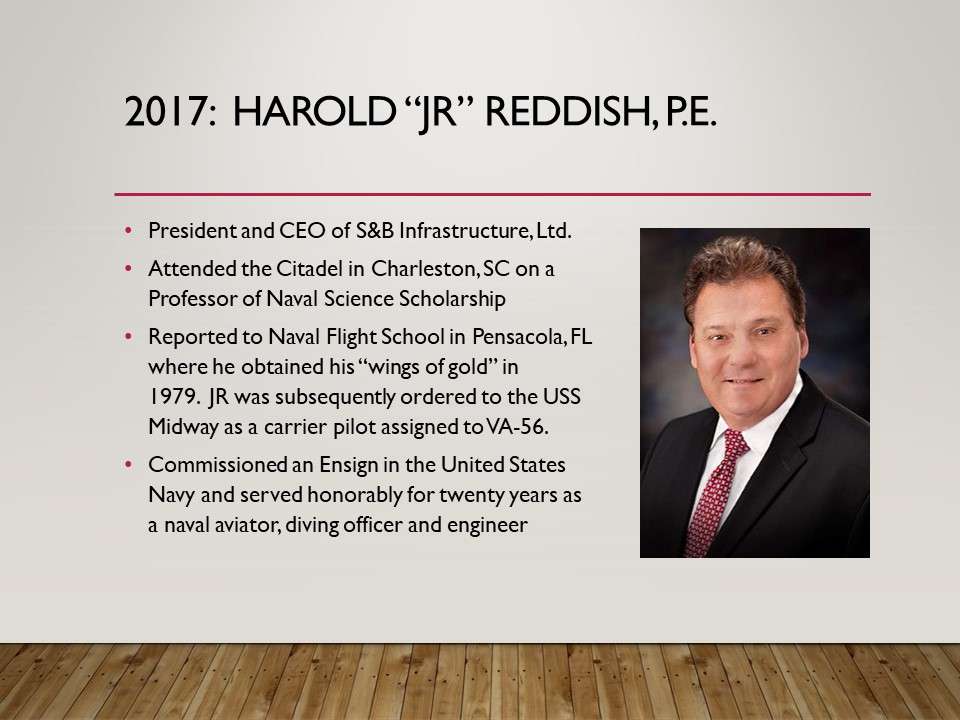 Harold 'JR' Reddish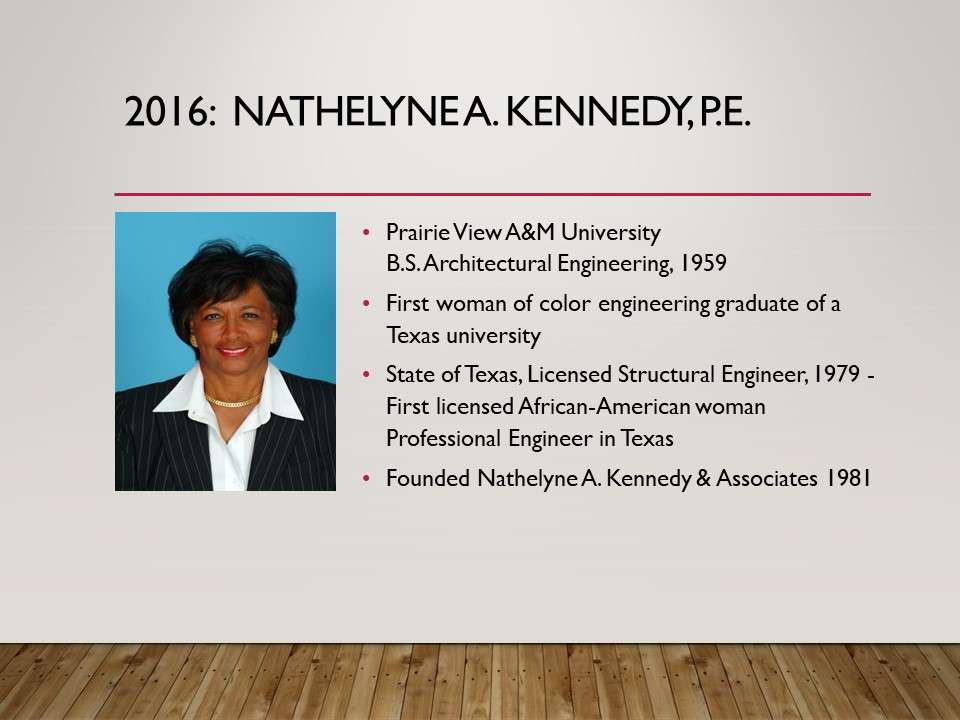 Nathleyne A. Kennedy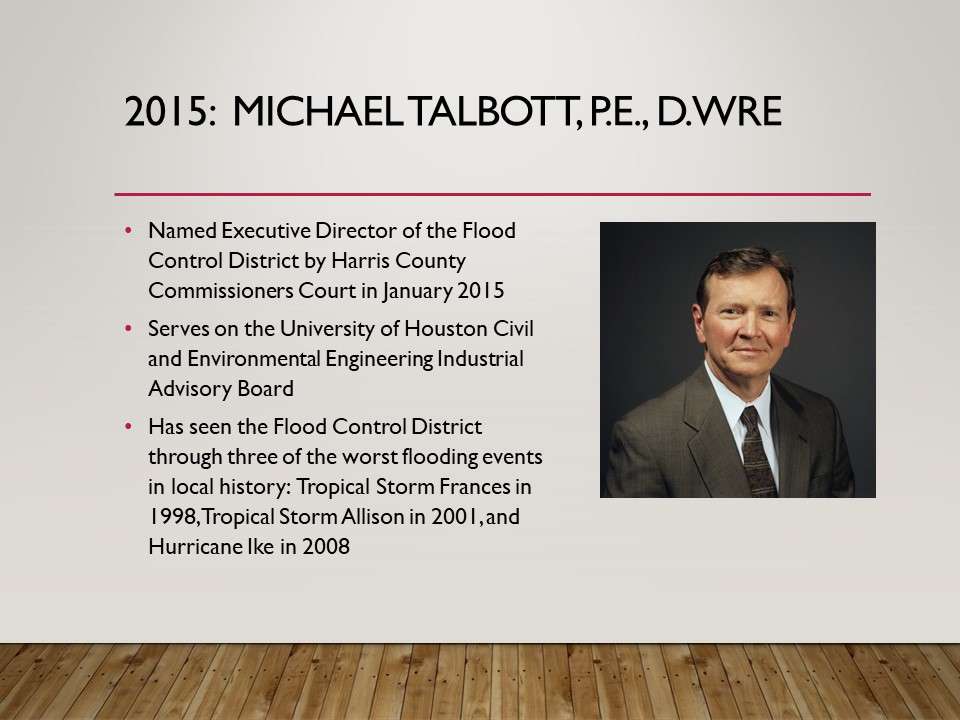 Michael D. Talbott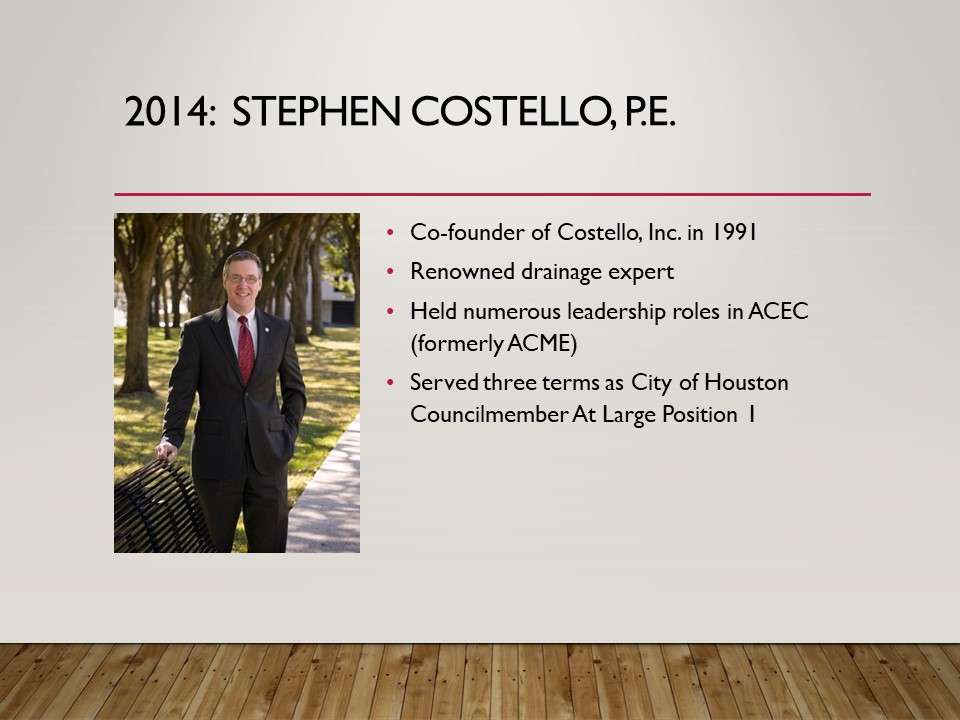 Stephen C. Costello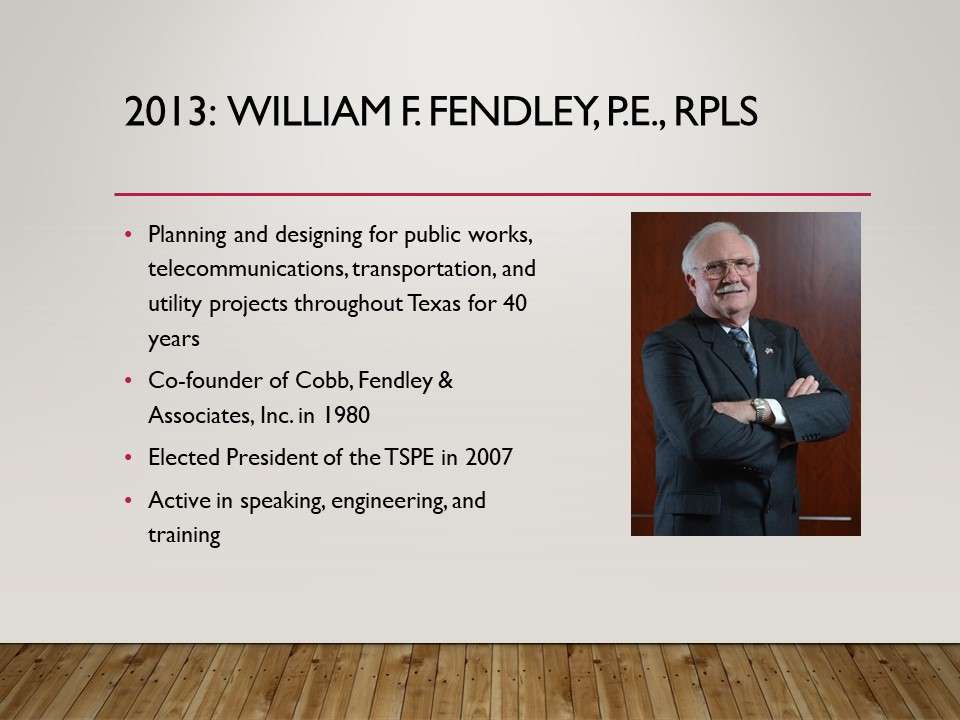 William F. 'Bill' Fendley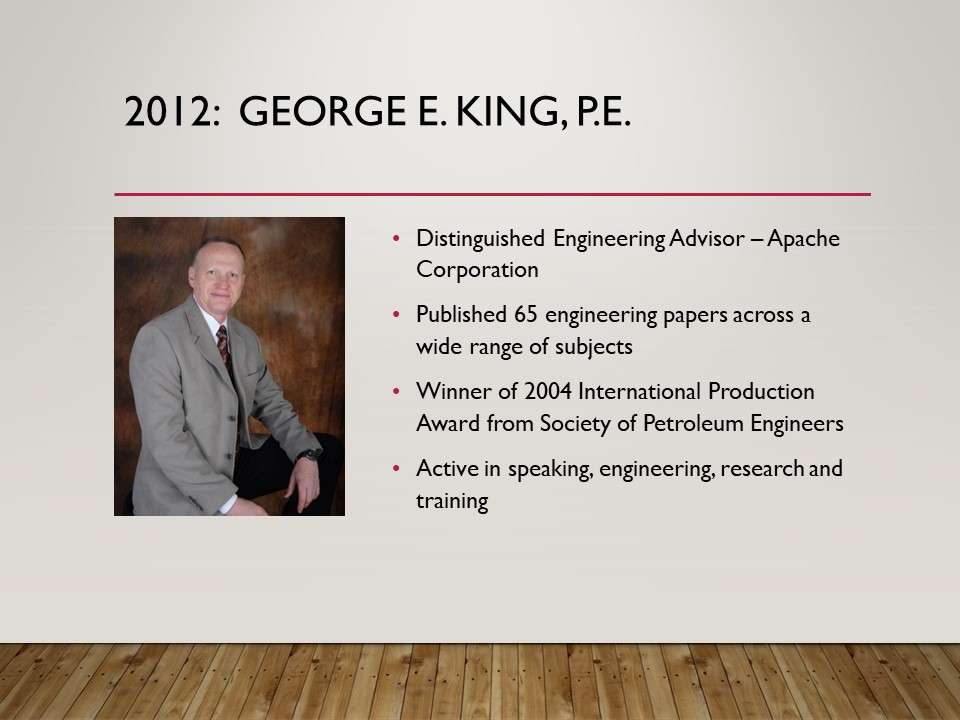 George E. King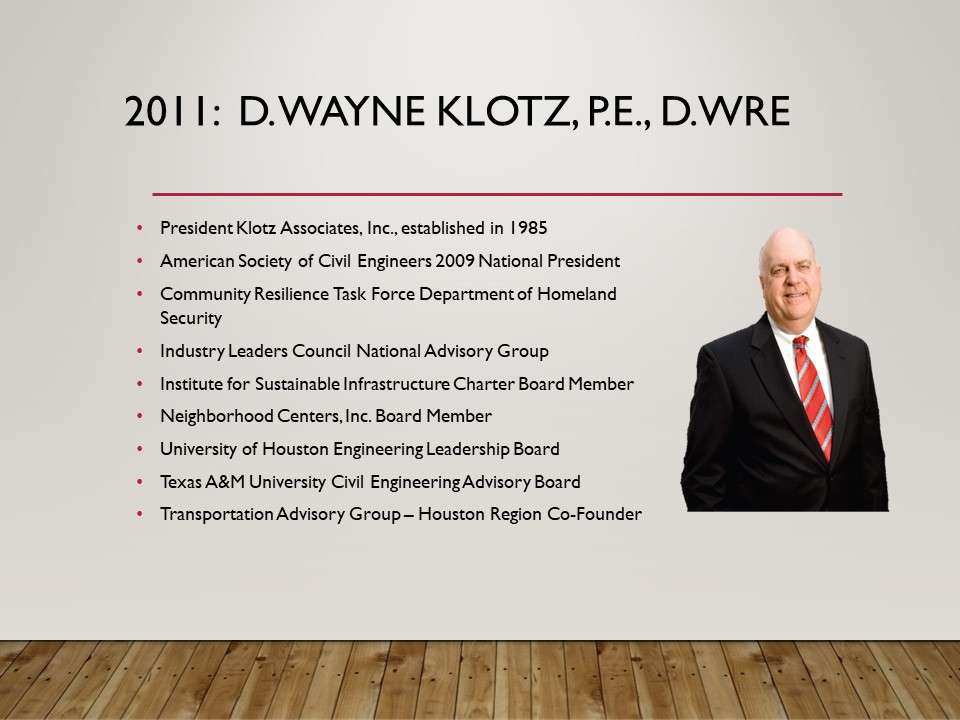 D. Wayne Klotz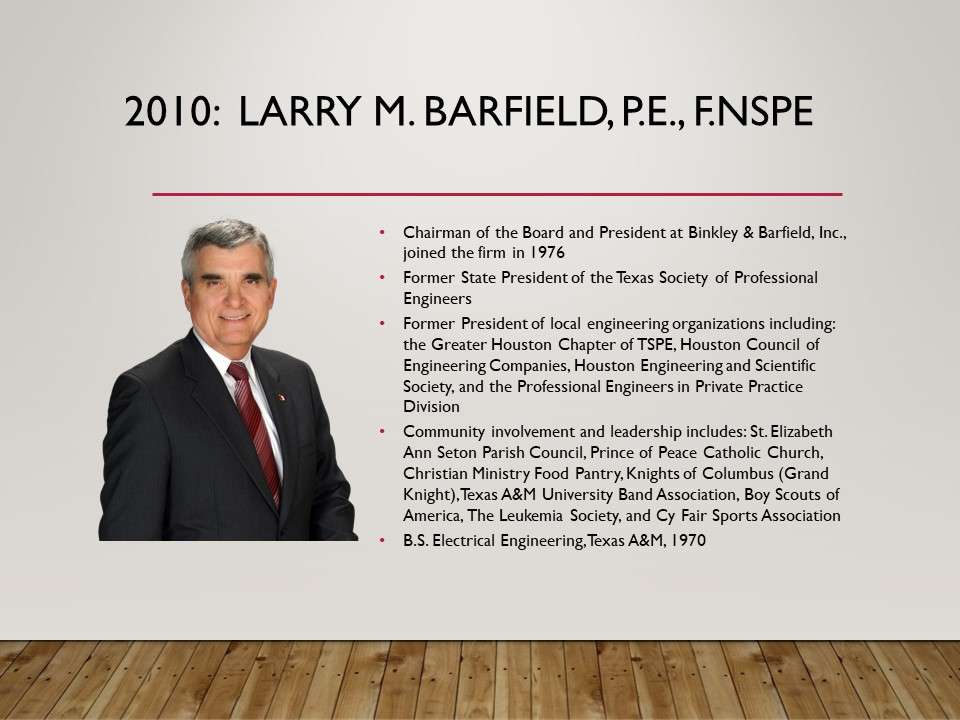 Larry M. Barfield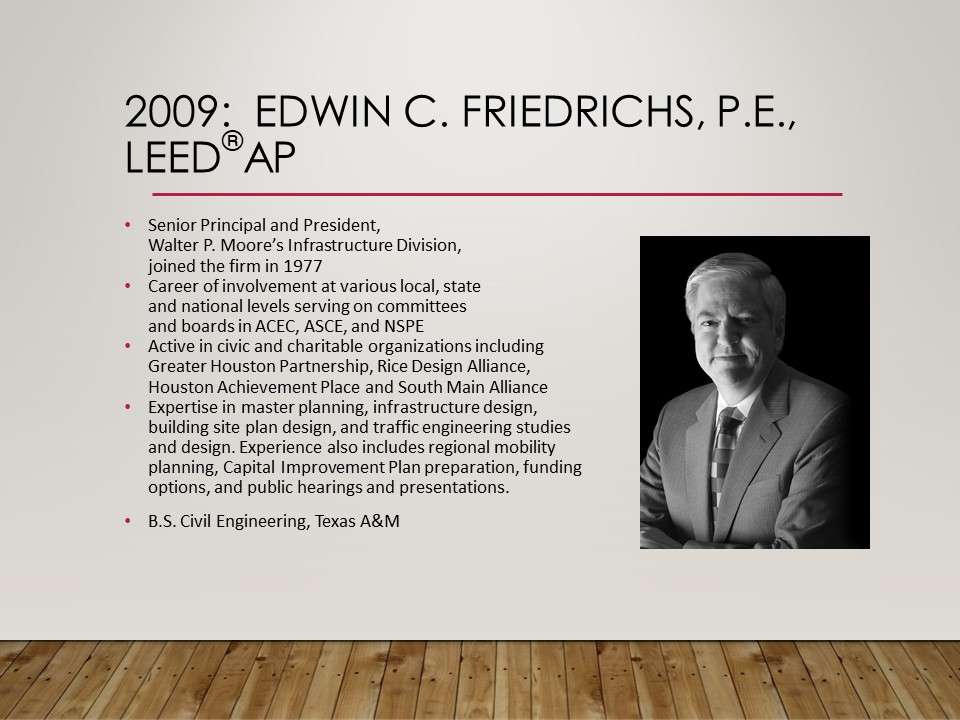 Edwin C. Friedrichs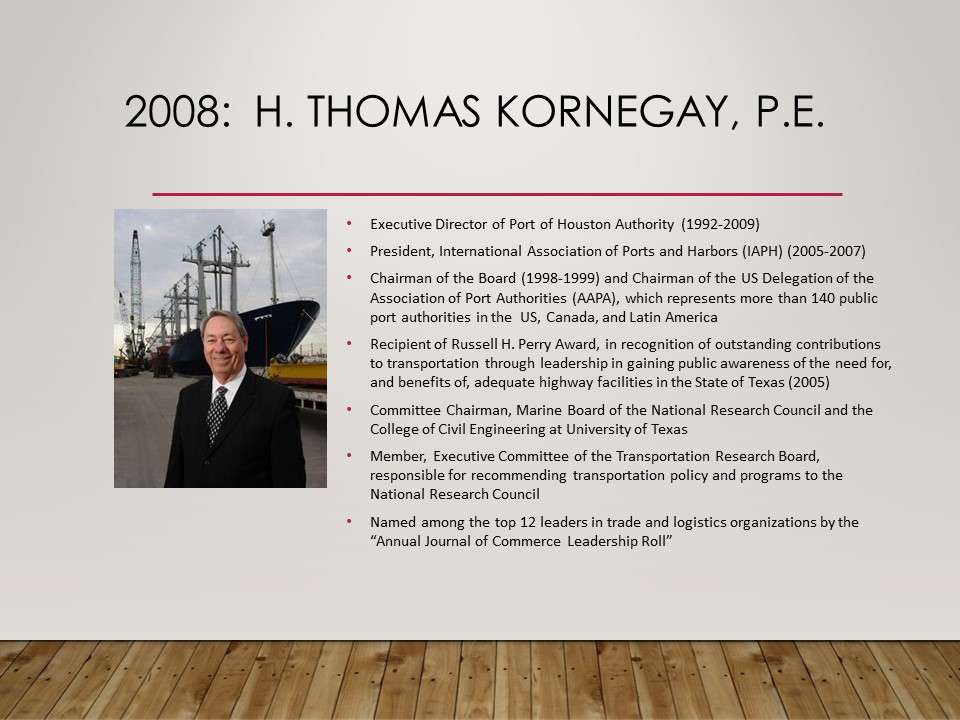 H. Thomas Kornegay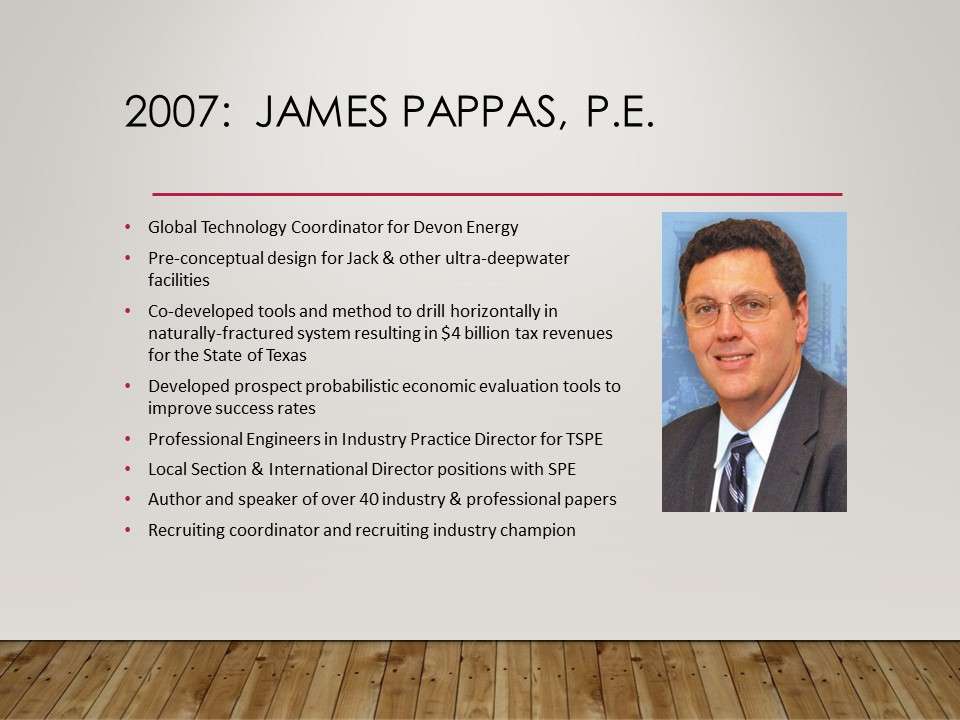 James M. Pappas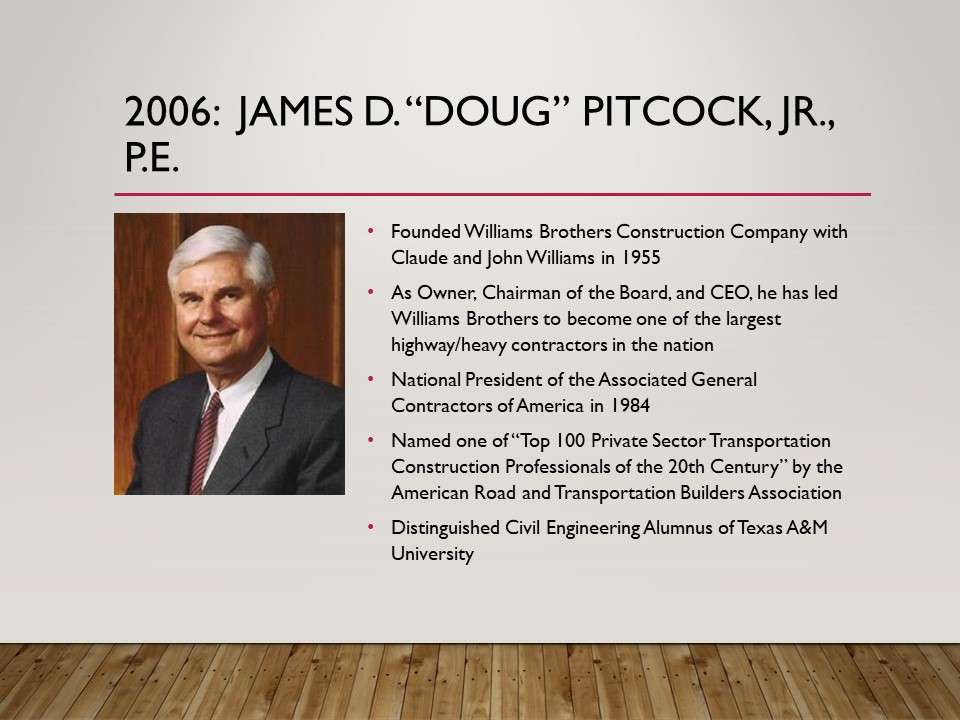 James D. 'Doug' Pitcock, JR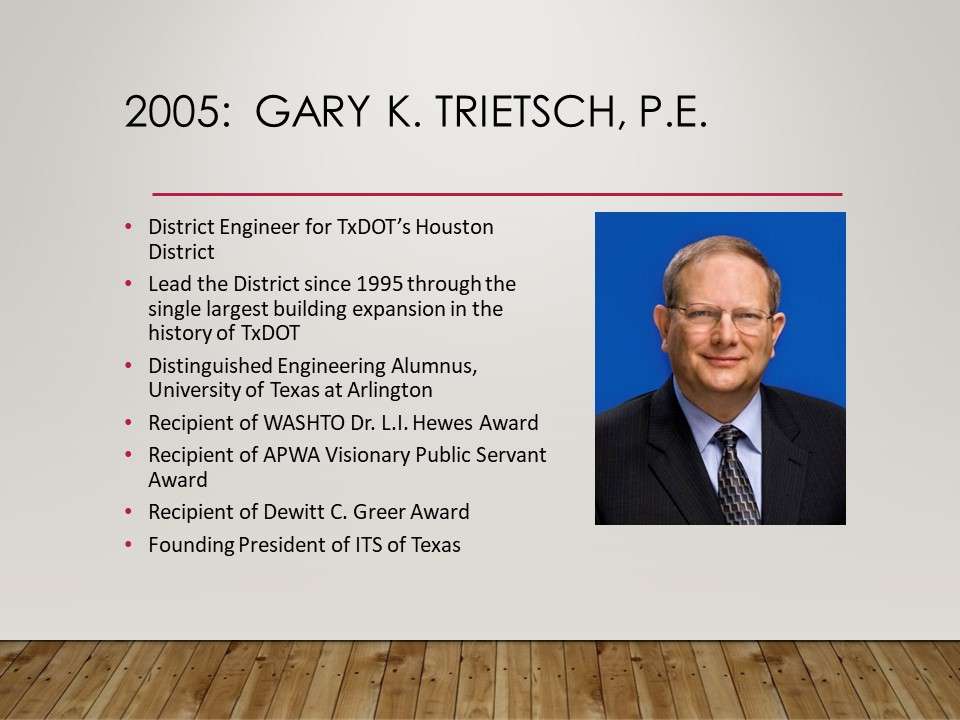 Gary K. Triestch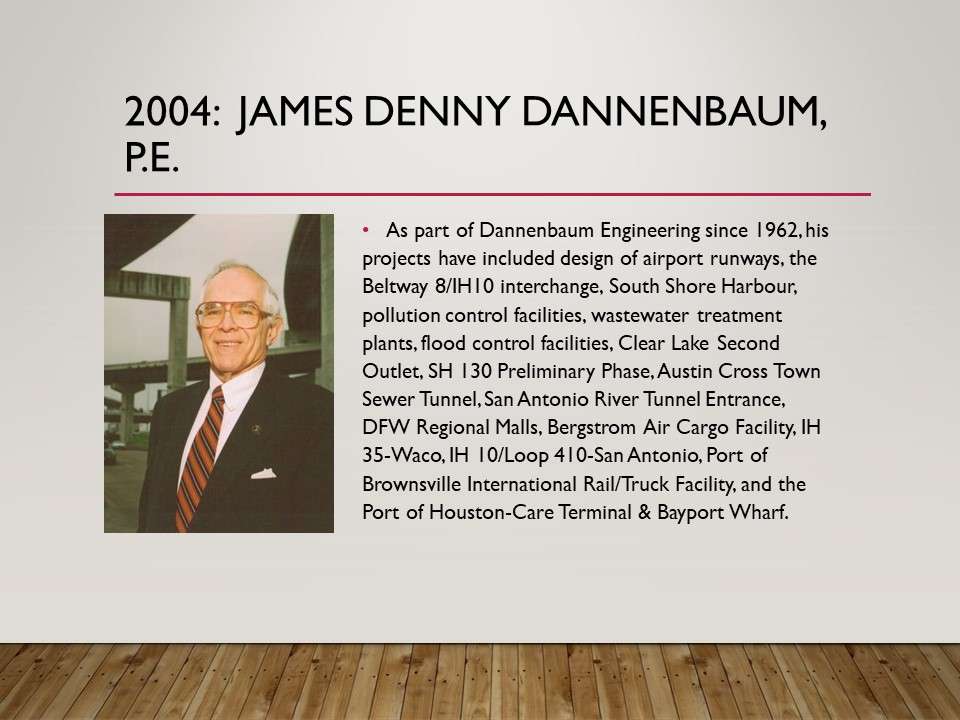 James Denny Dannenbaum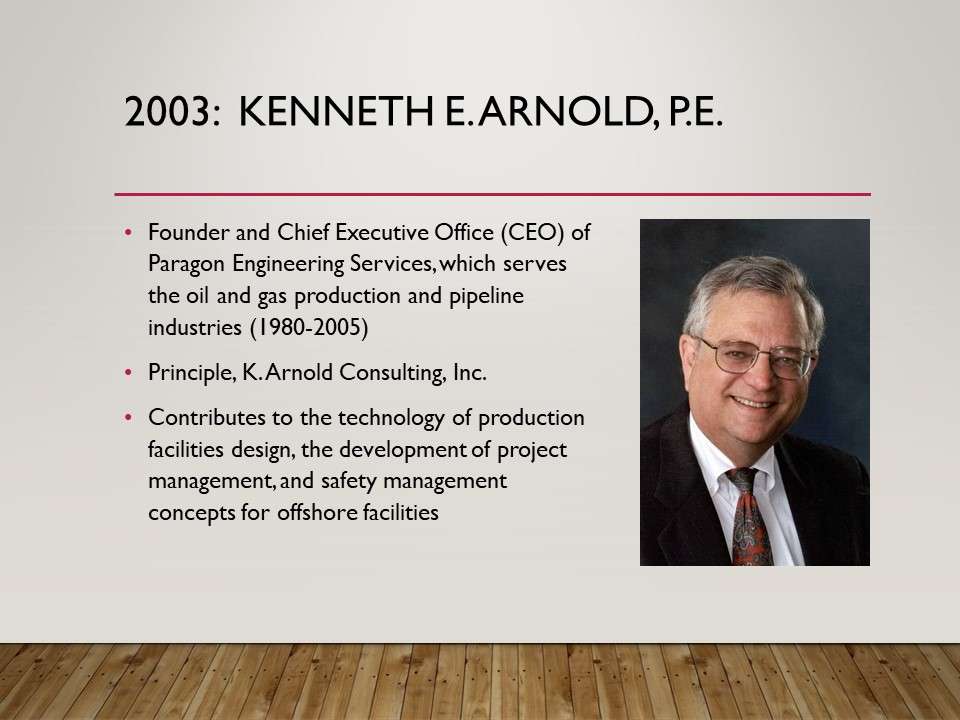 Kenneth E. Arnold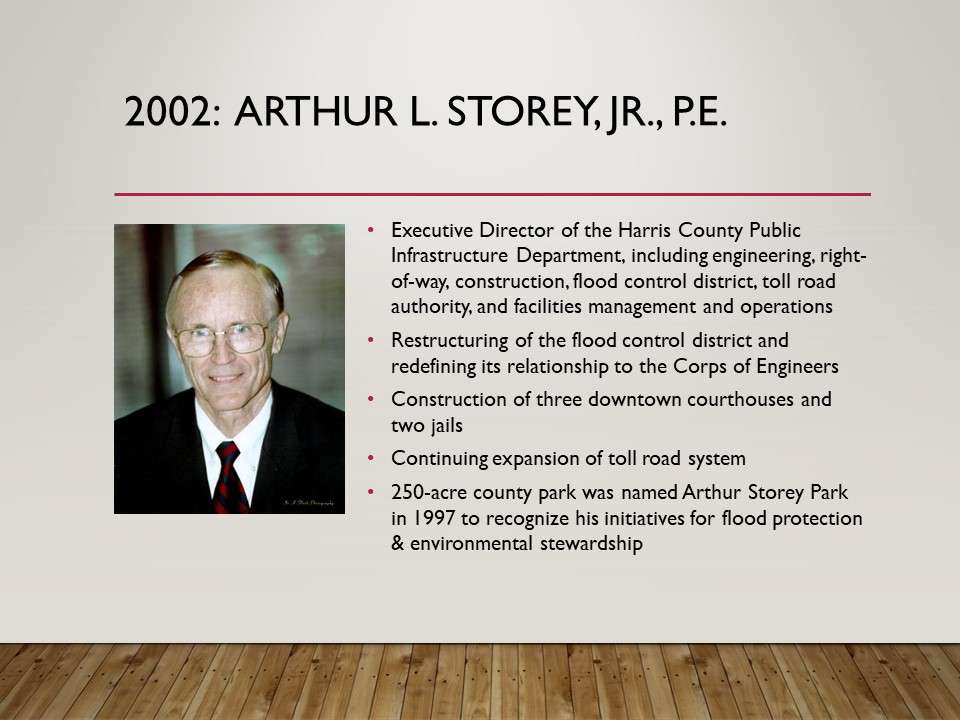 Arthur L. Storey, Jr.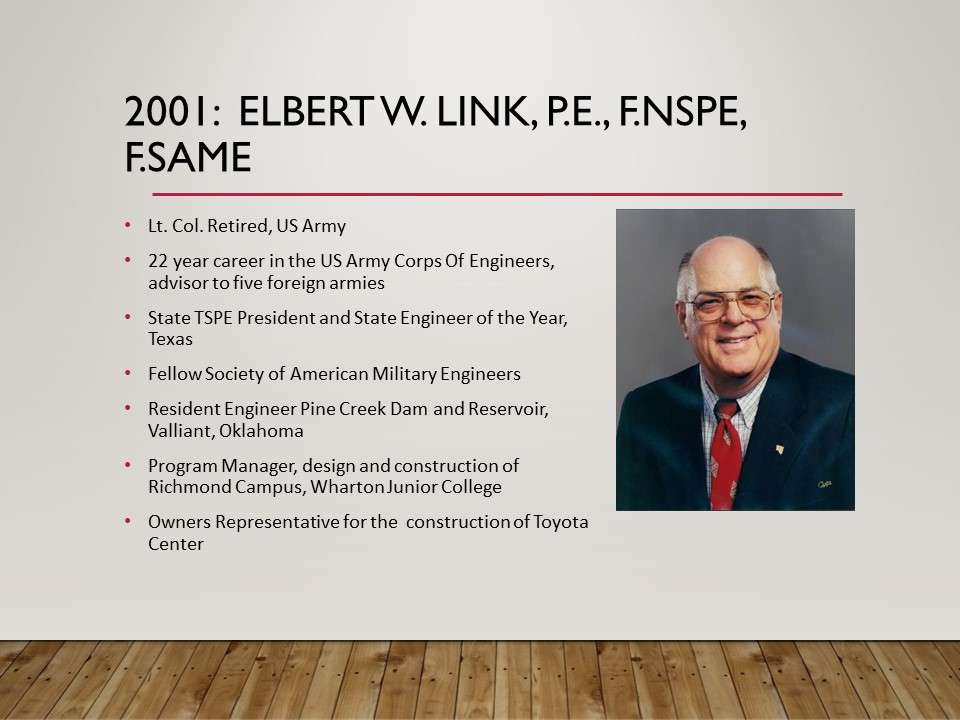 Elbert W. Link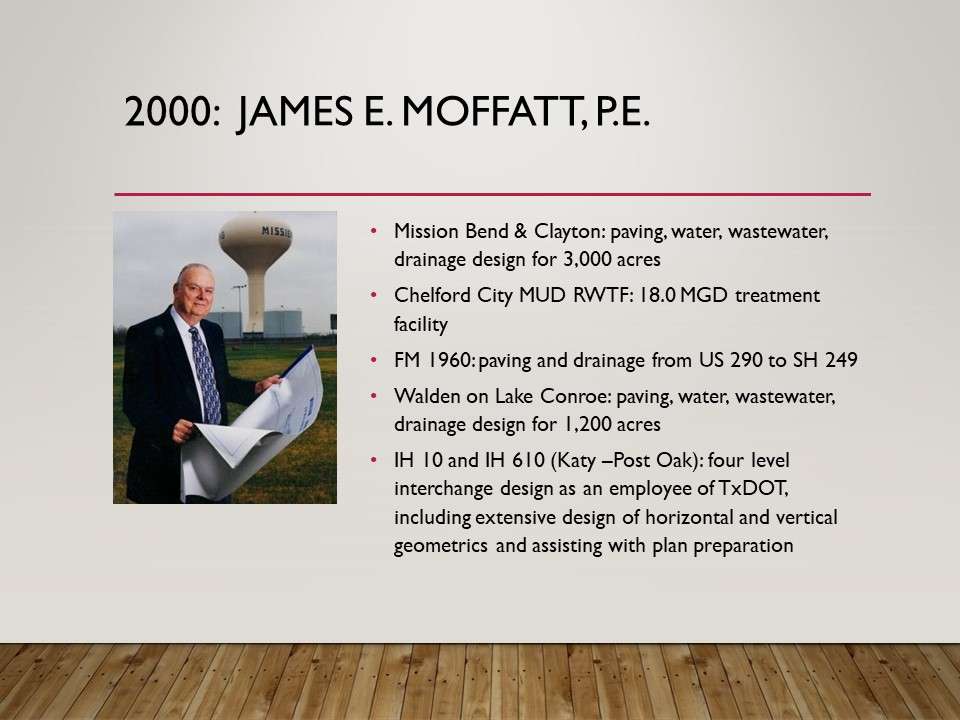 James E. Moffatt
A.C. Burkhalter, Jr.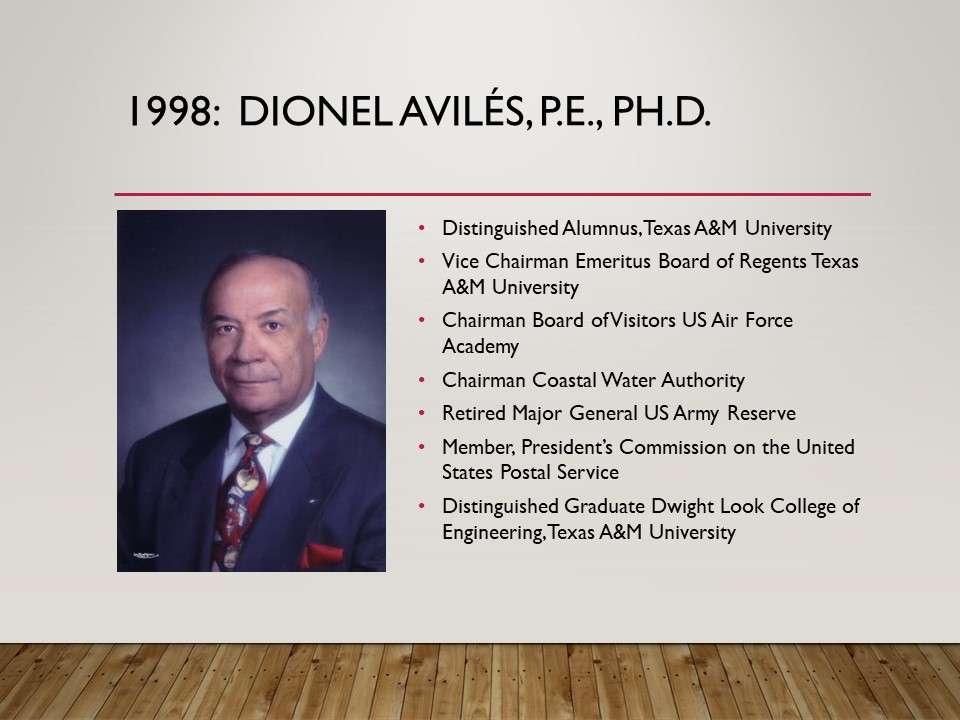 Dionel Aviles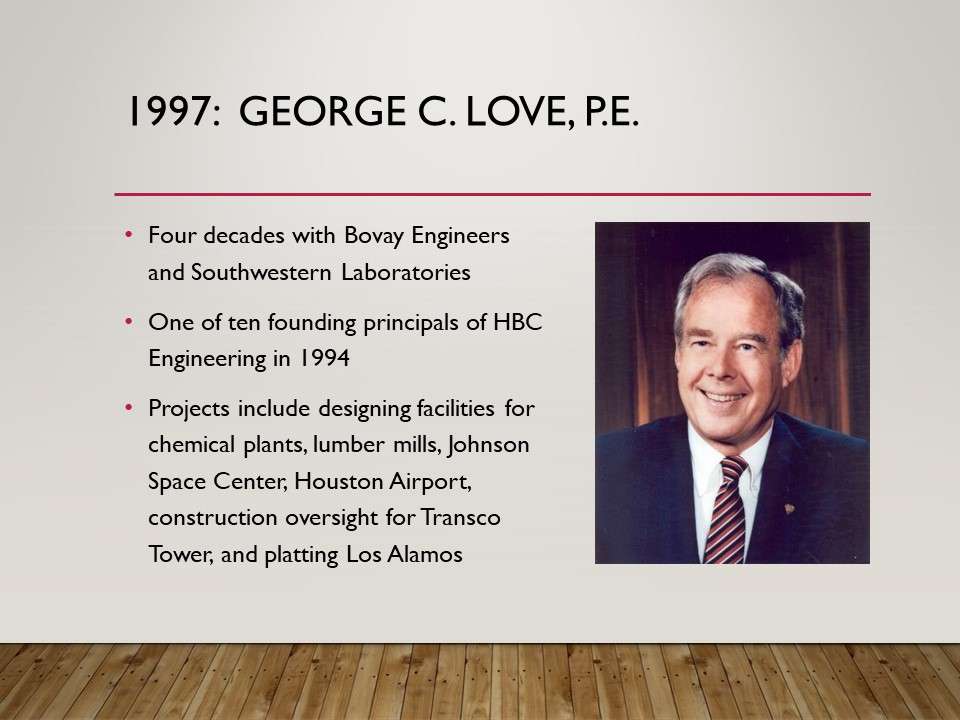 George C. Love
Jerry R. Rogers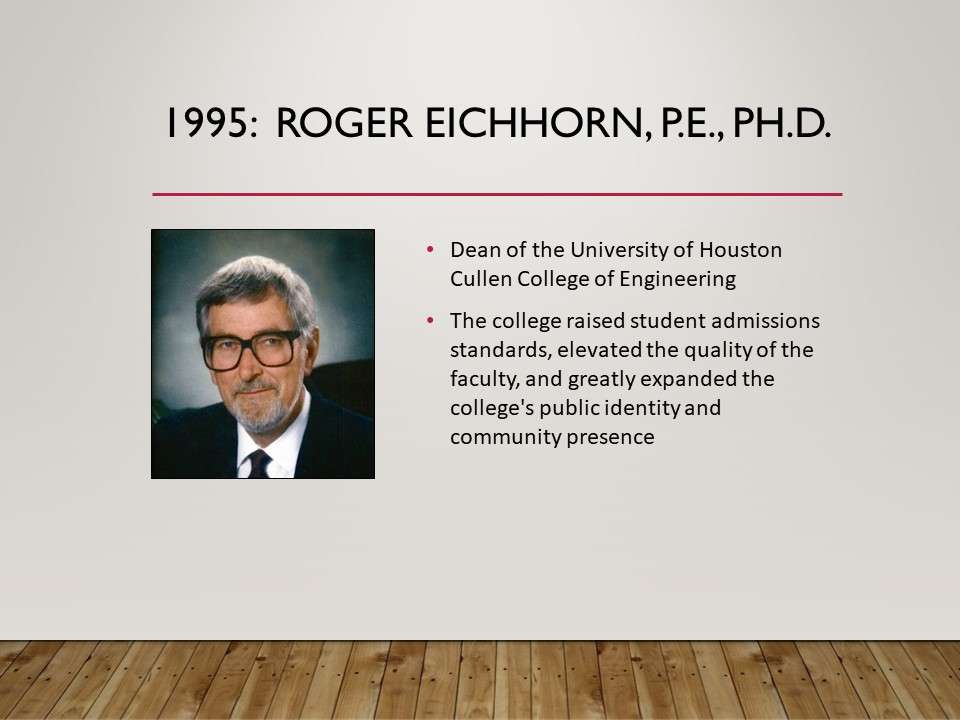 Roger Eichhorn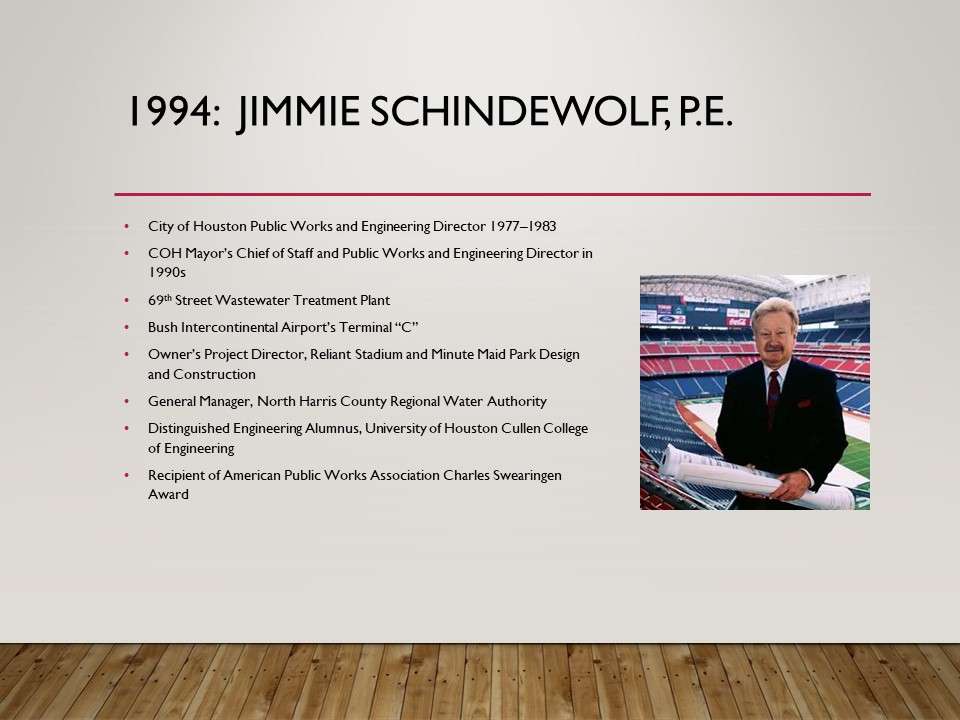 Jimmie Schindewolf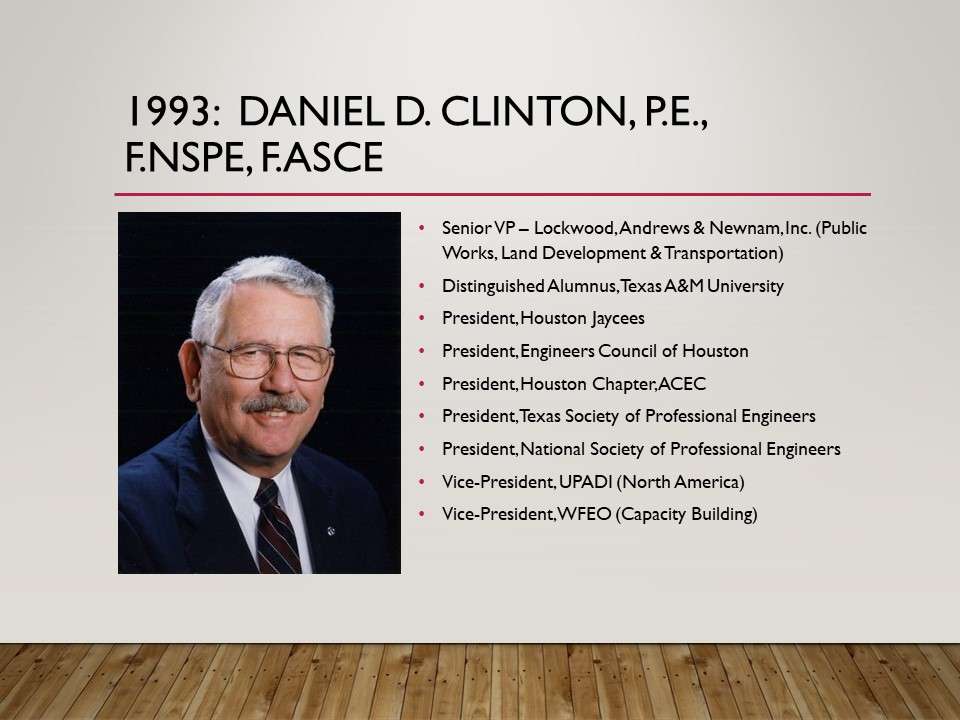 Daniel D. Clinton, Jr.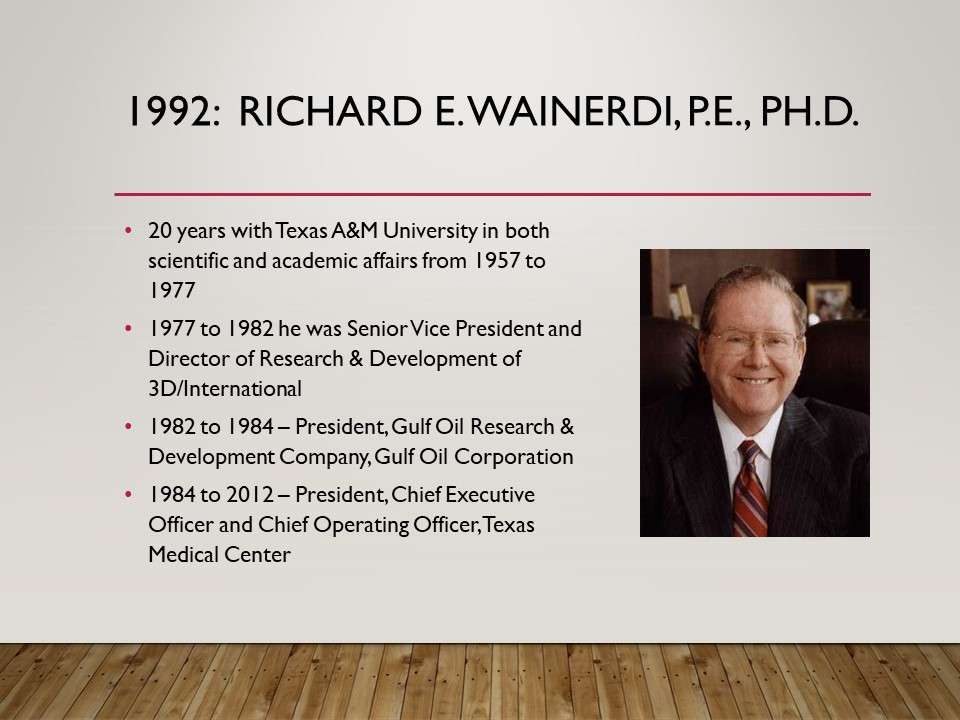 Richard E. Wainerdi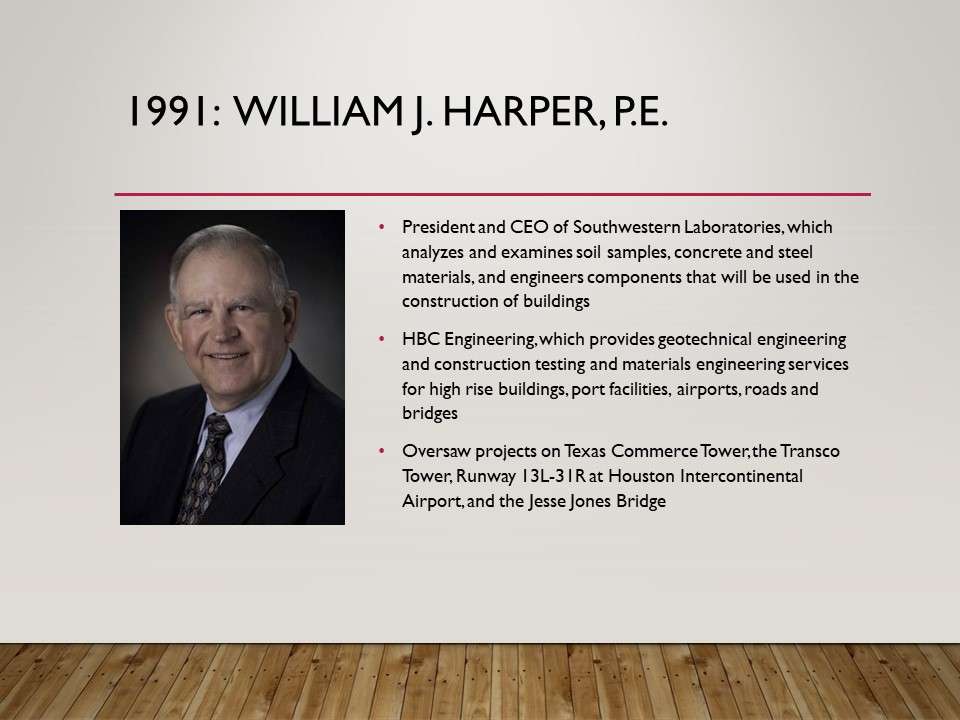 William J. Harper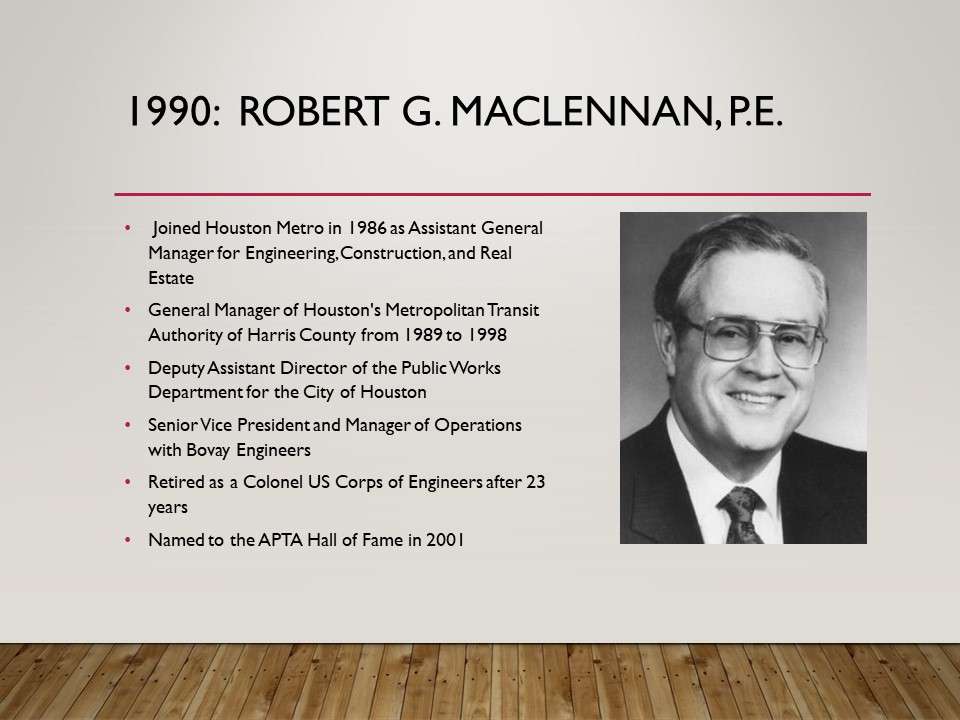 Robert G. MacLennan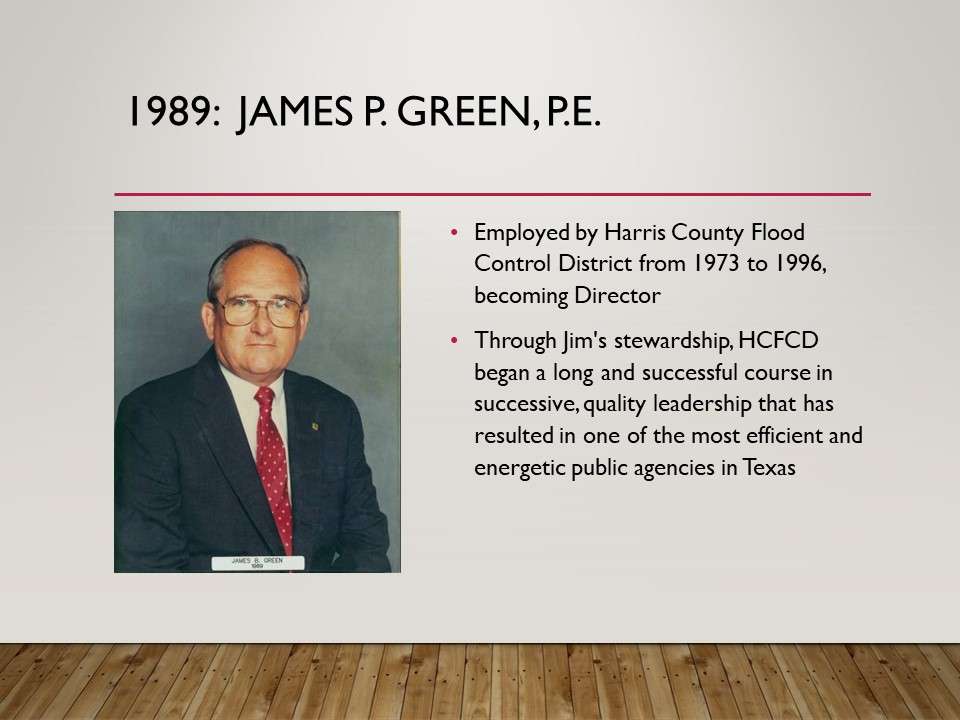 James P. Green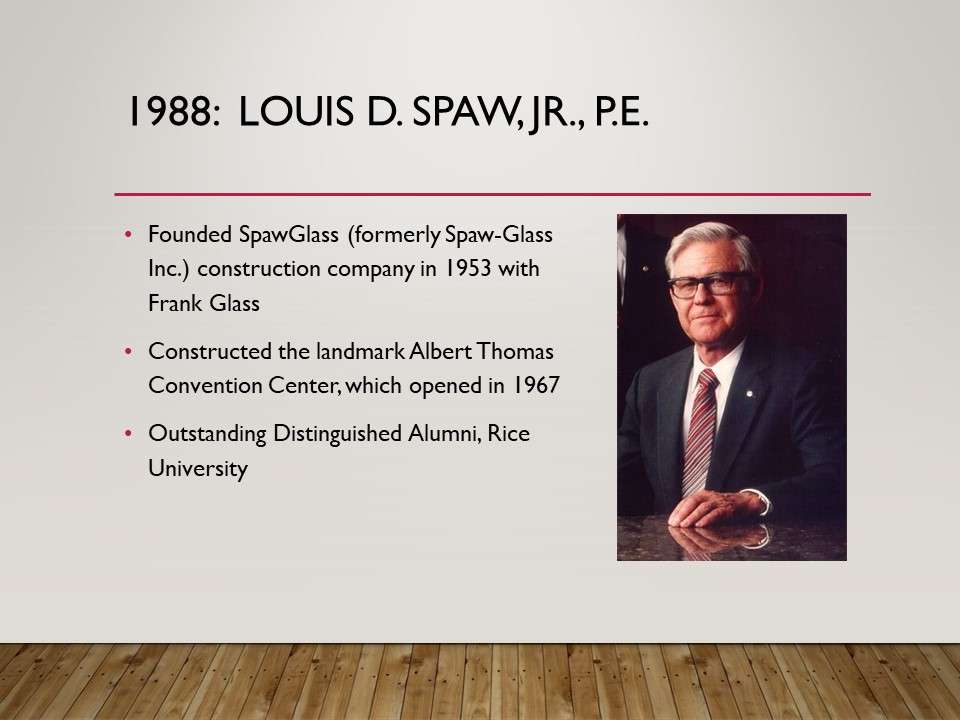 Louis D. Spaw, Jr.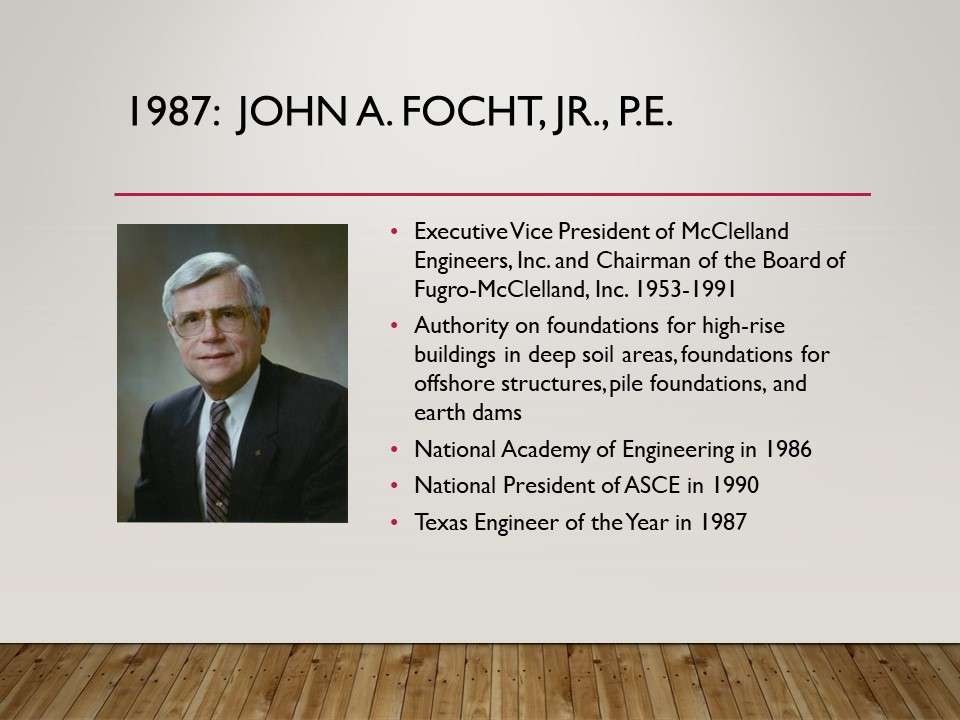 John A. Focht, Jr.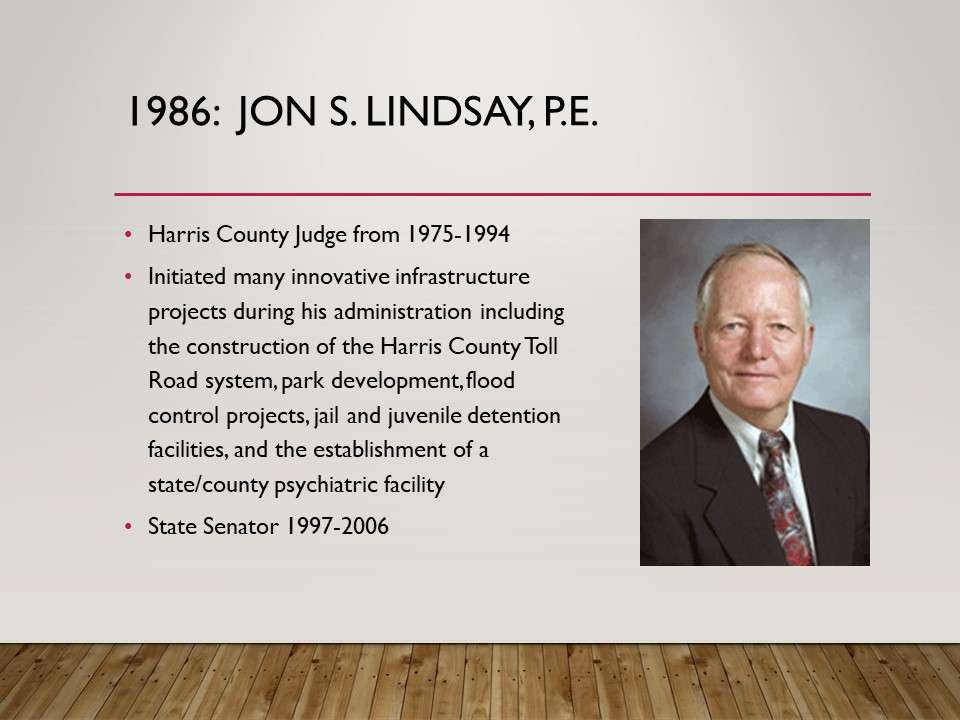 Jon S. Lindsay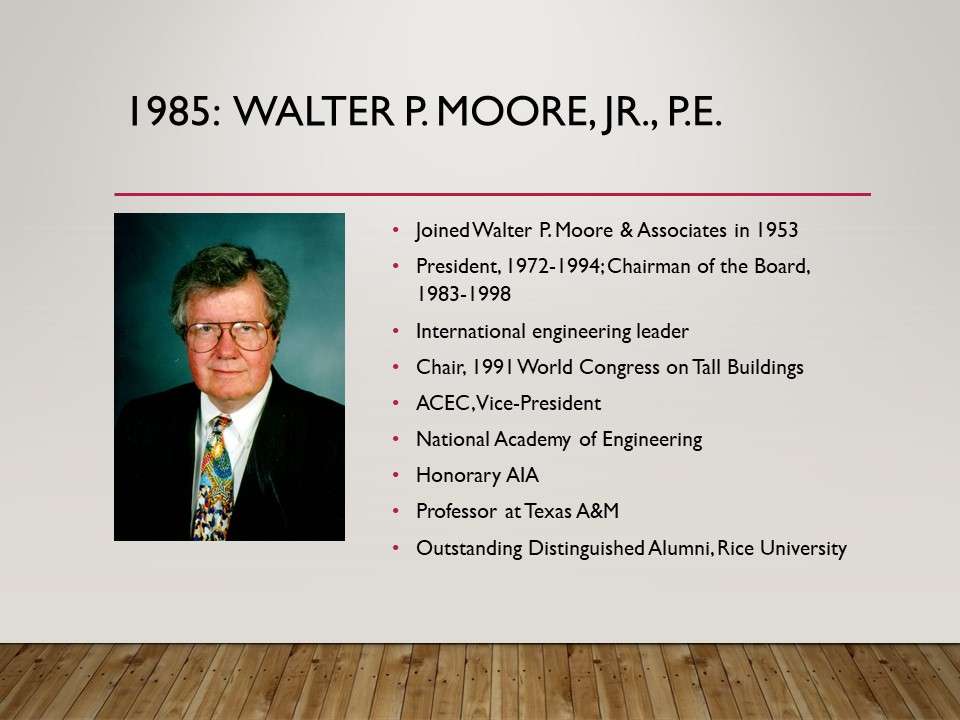 Walter P. Moore Jr.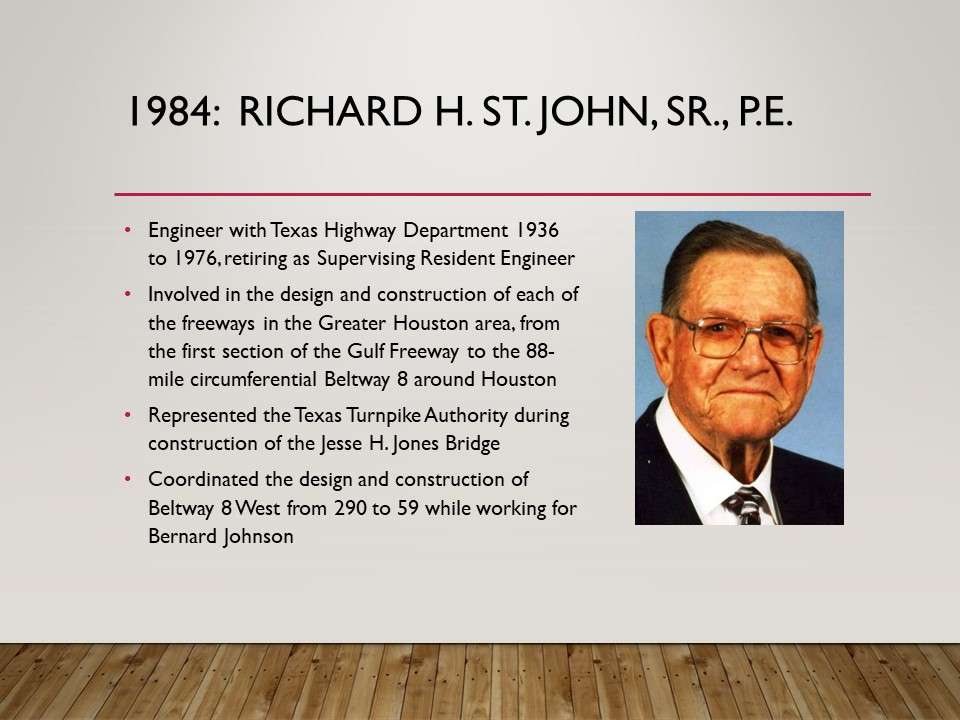 Richard H. St. John, Sr.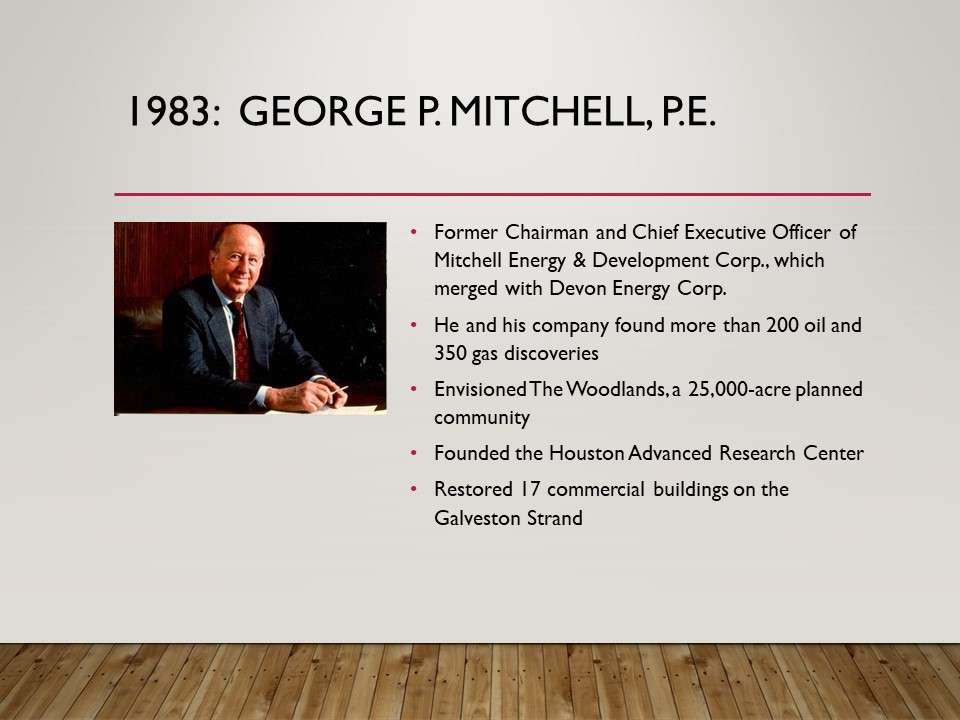 George P. Mitchell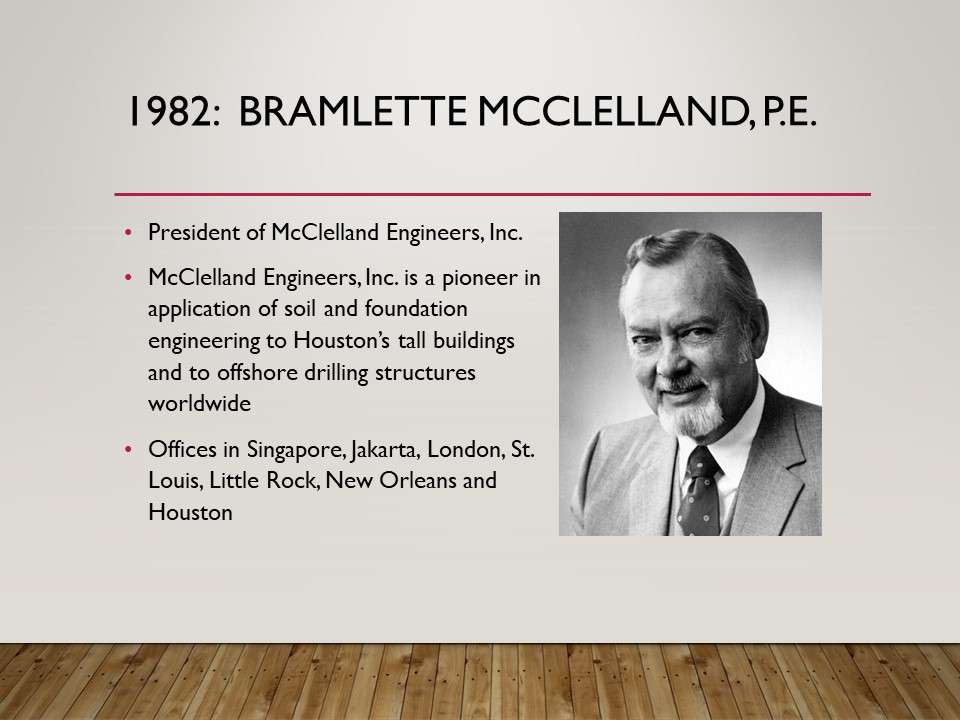 Bramlette McClelland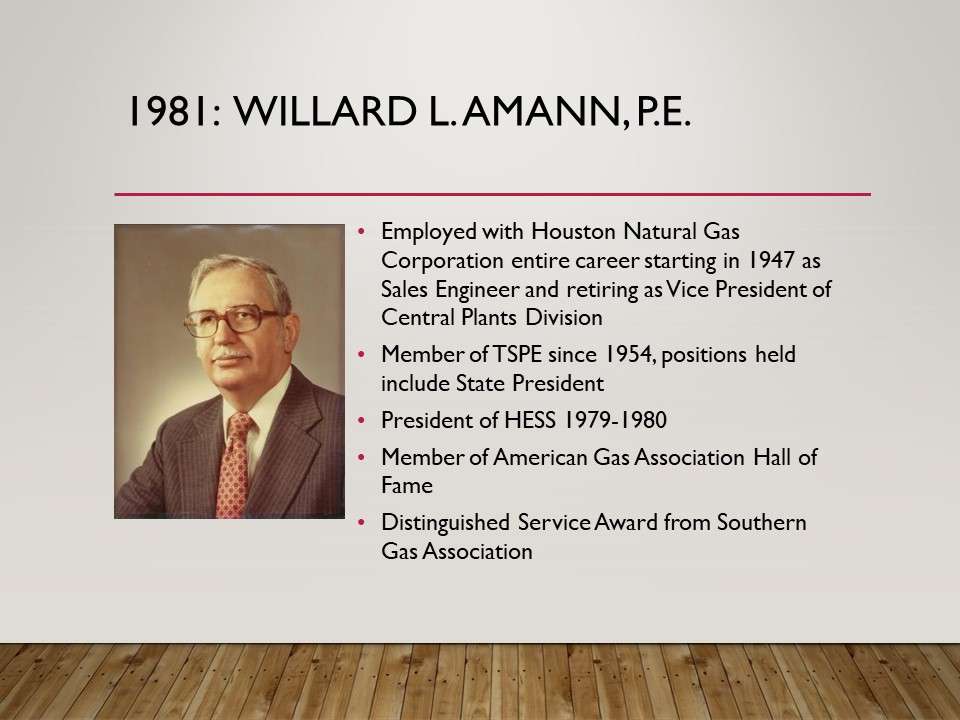 Willard L. Amann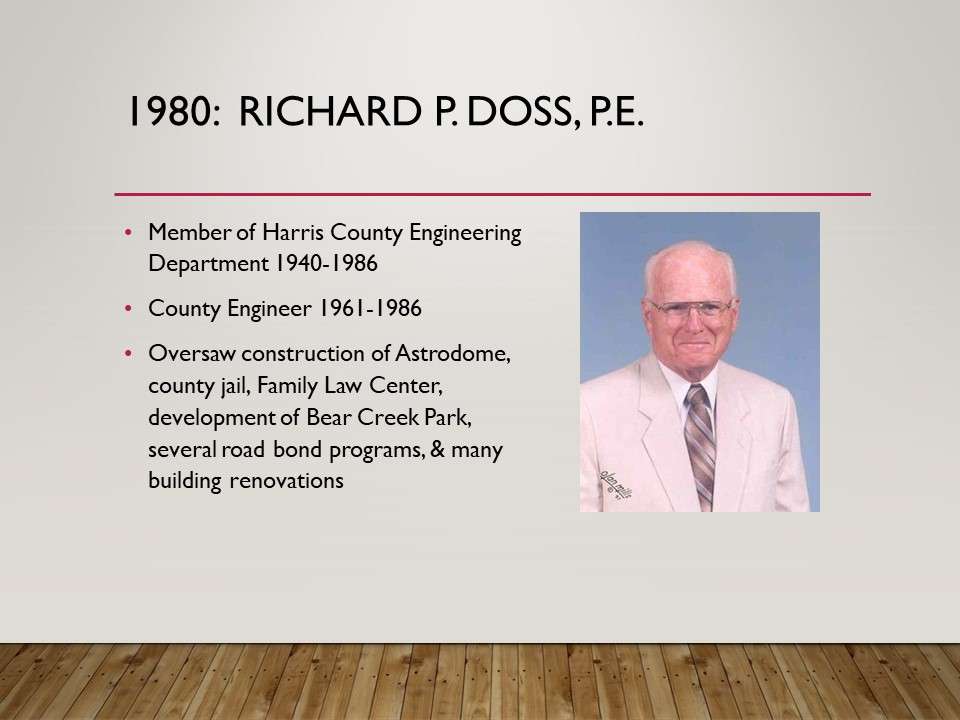 Richard F. Doss
Morris E. Backer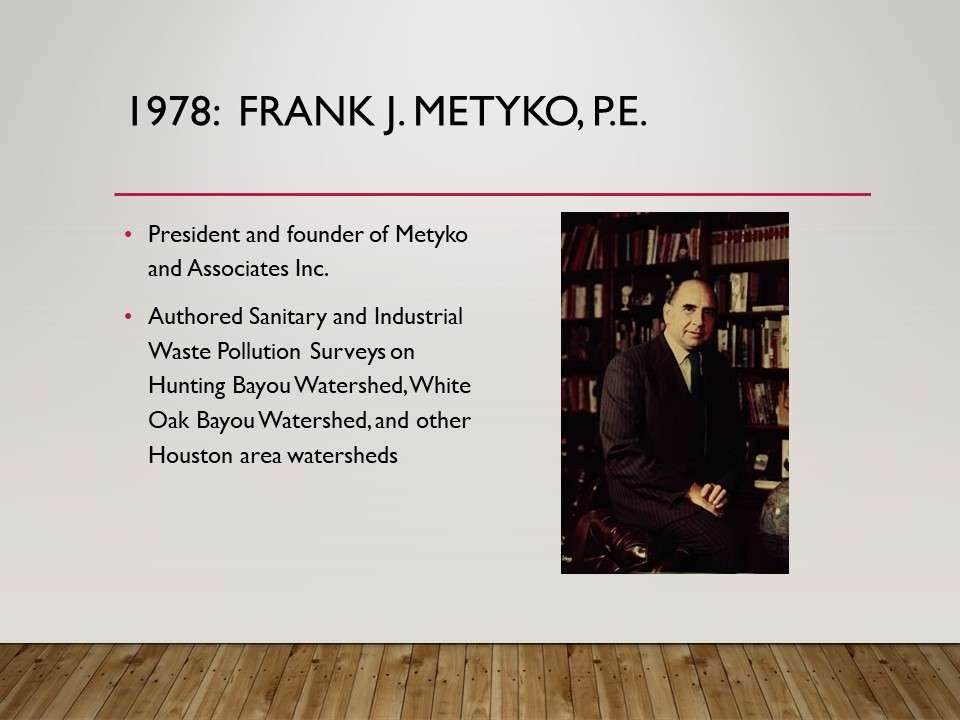 Frank J. Metyko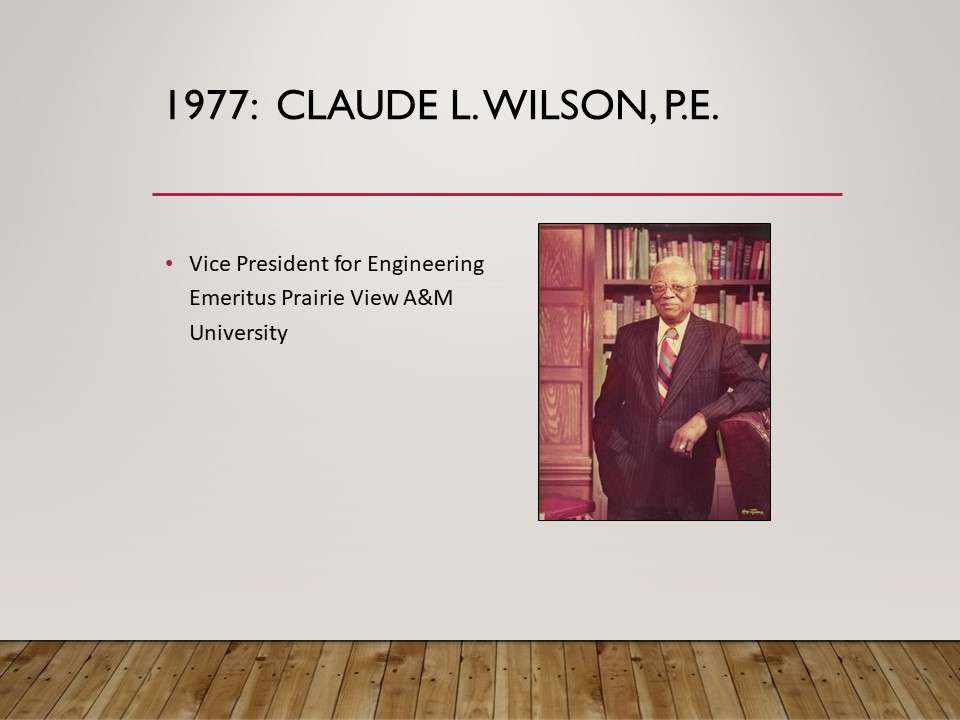 Claude L. Wilson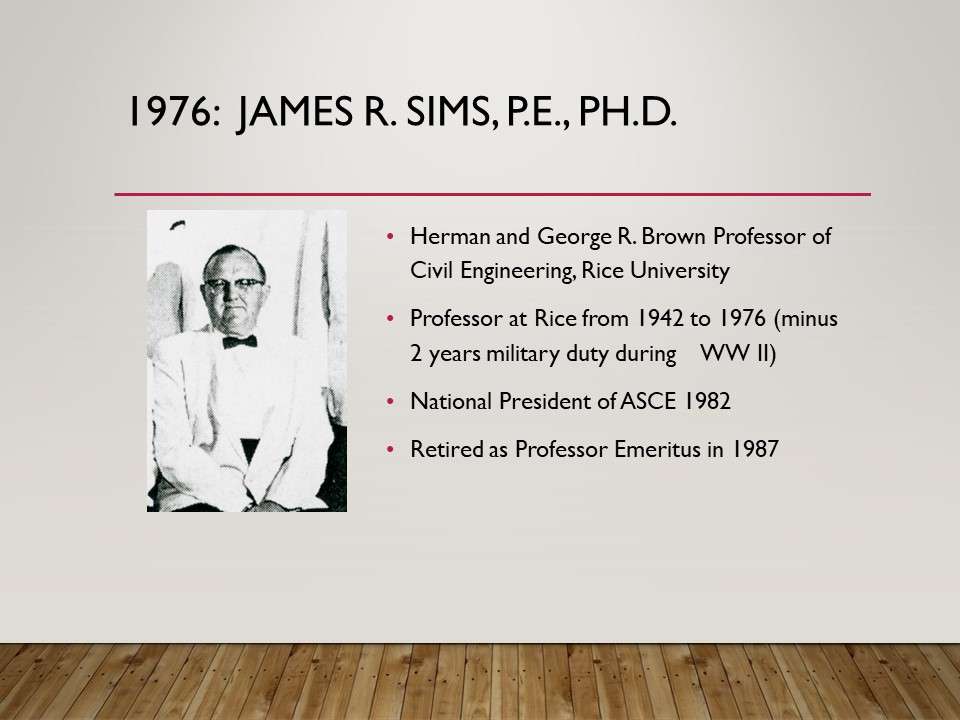 James R. Sims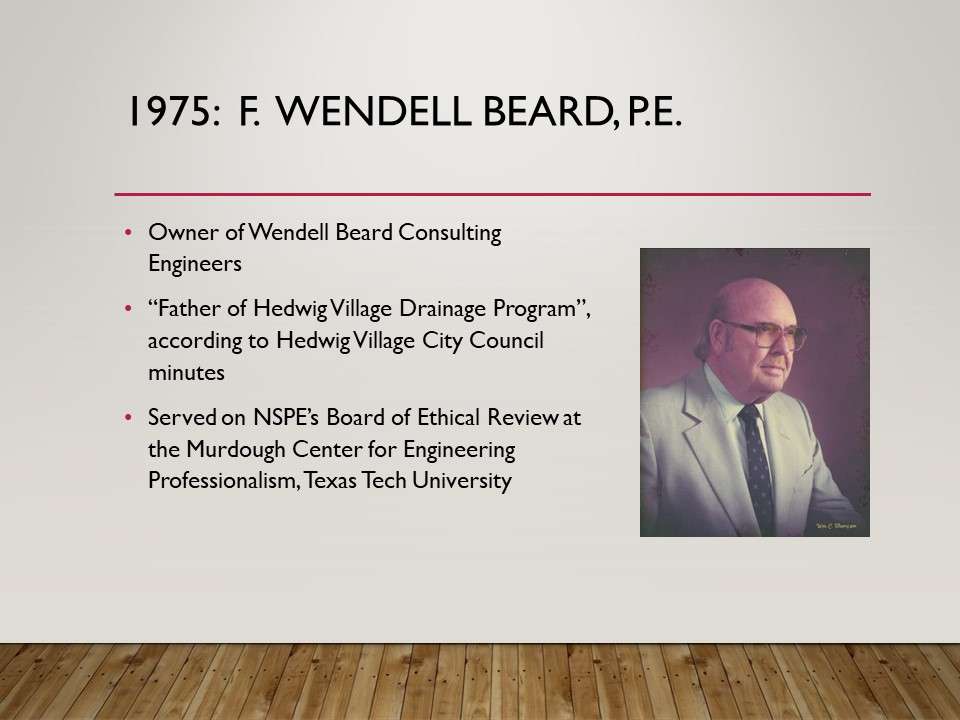 F. Wendell Beard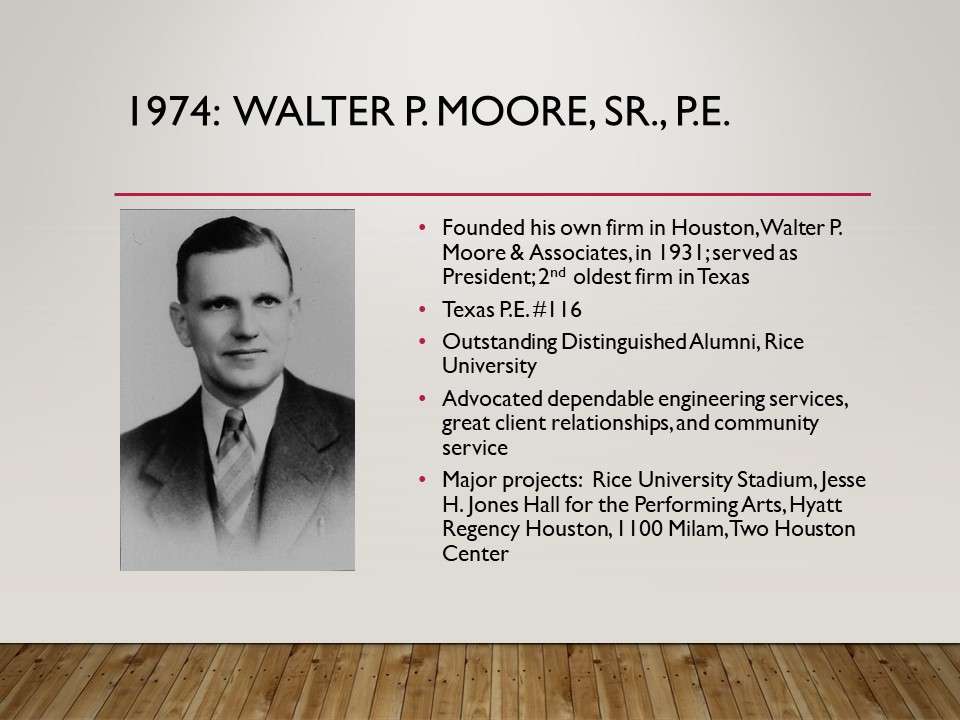 Walter P. Moore Sr.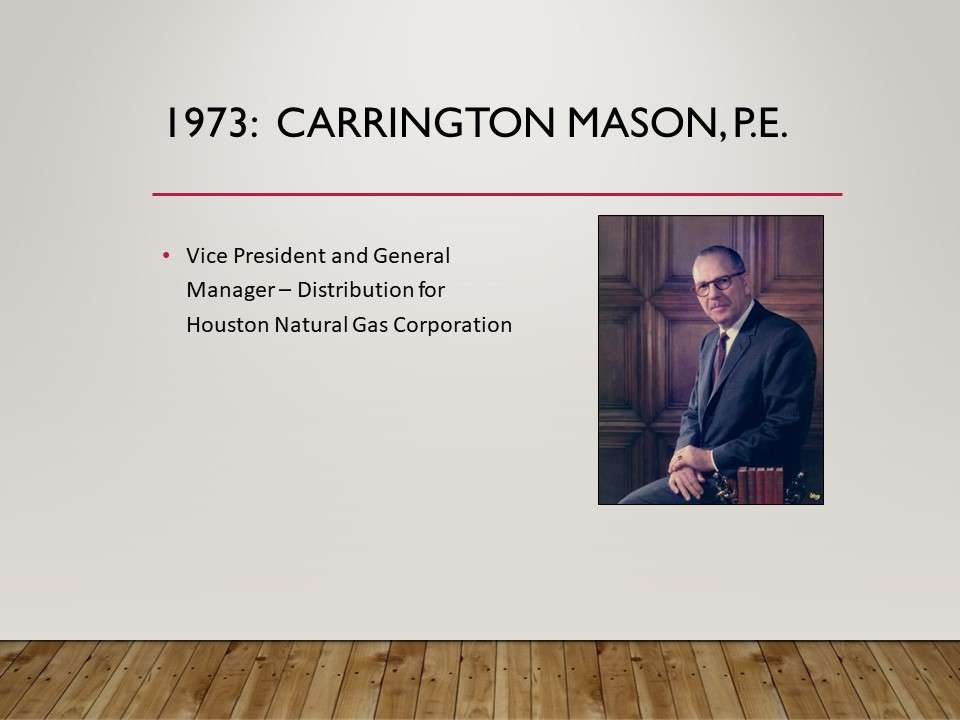 Carrington Mason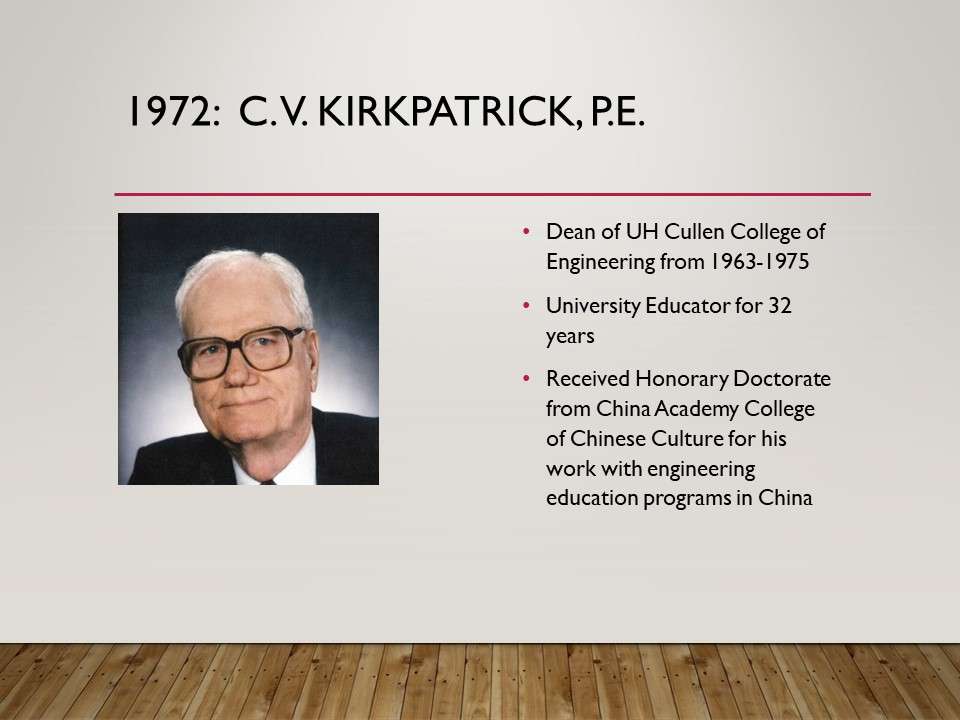 C.V. Kirkpatrick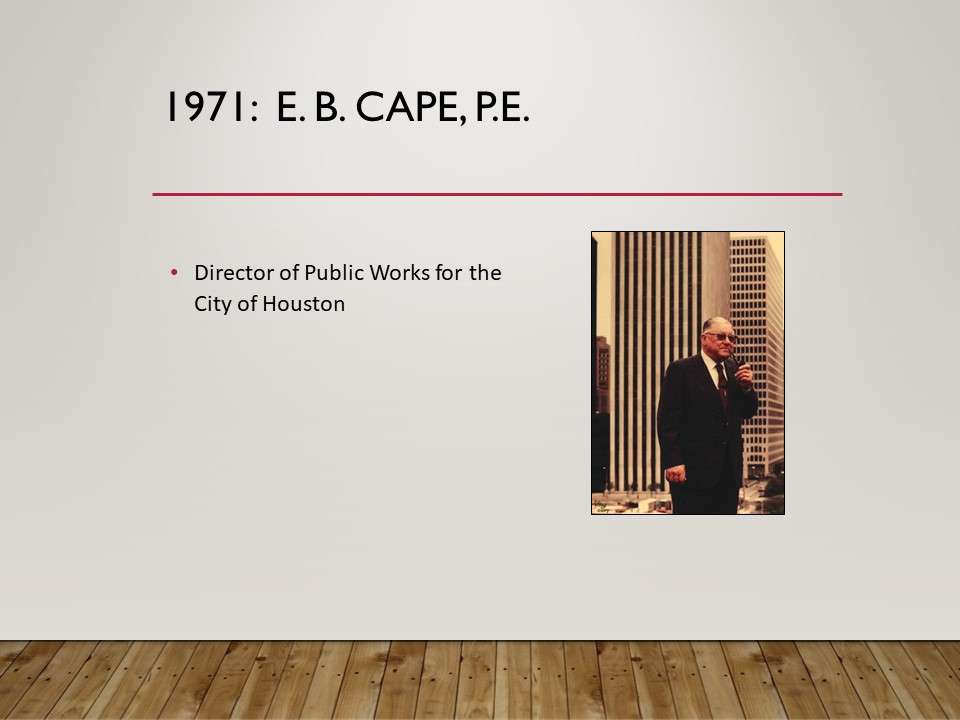 E.B. Cape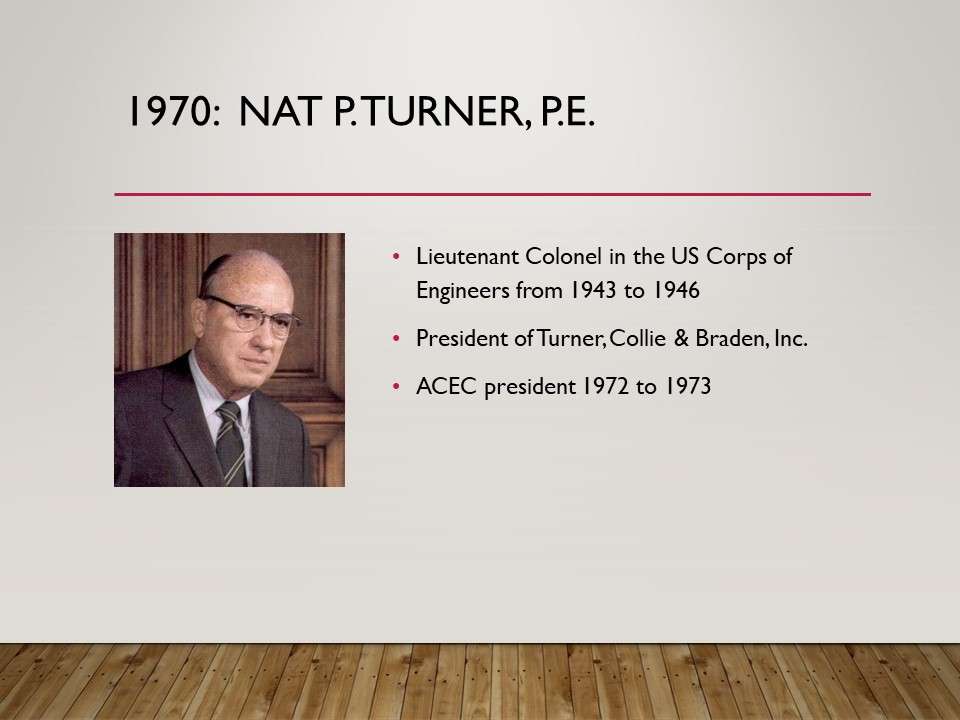 Nat P. Turner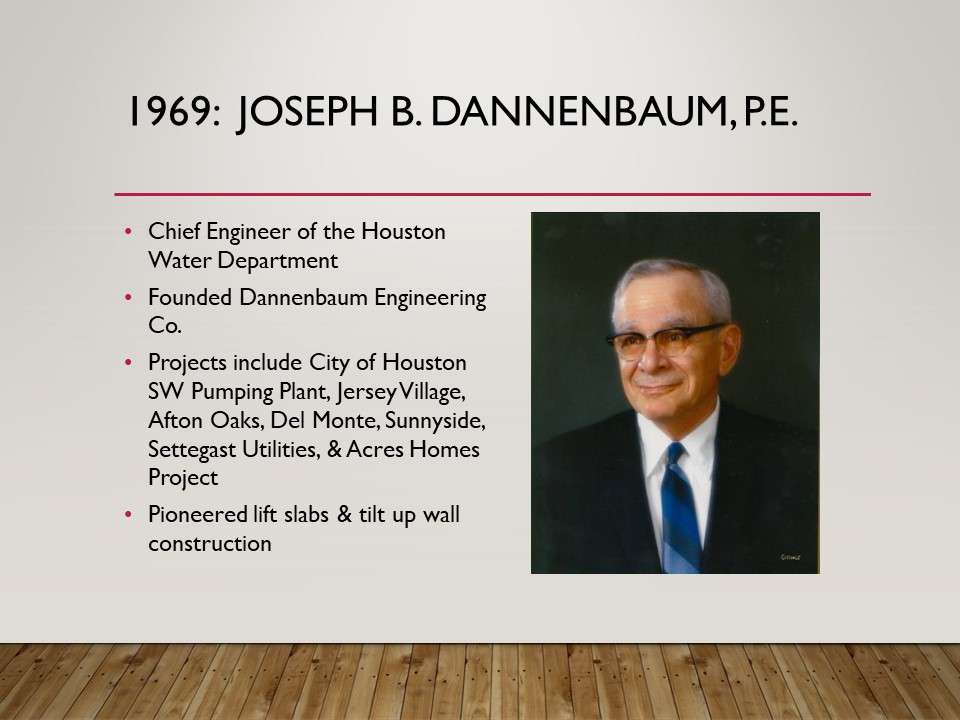 Joseph B. Dannenbaum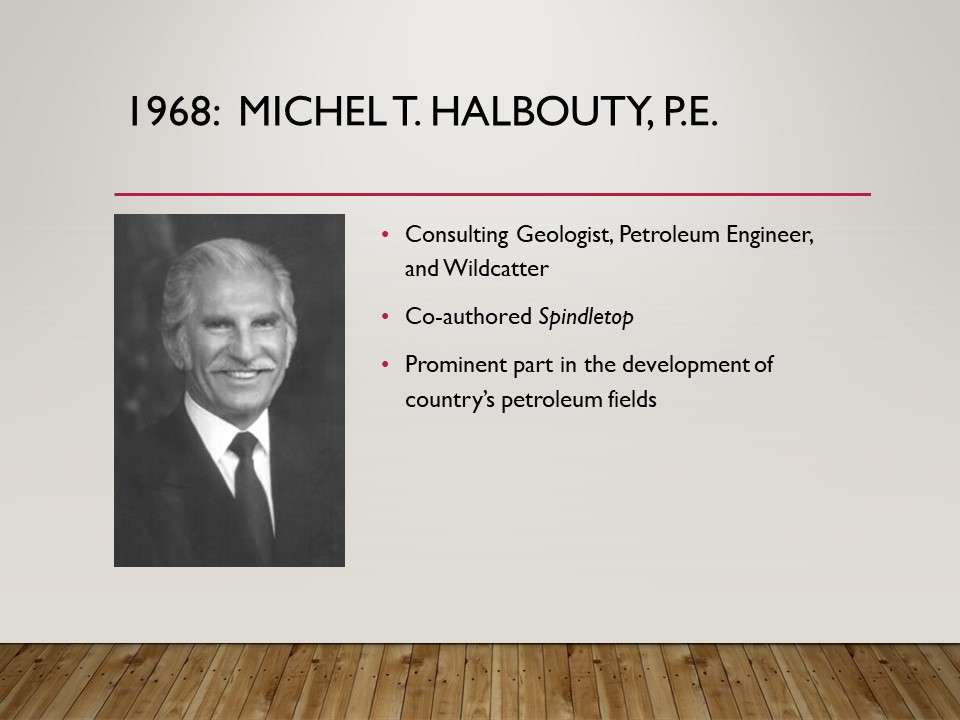 Michael T. Halbouty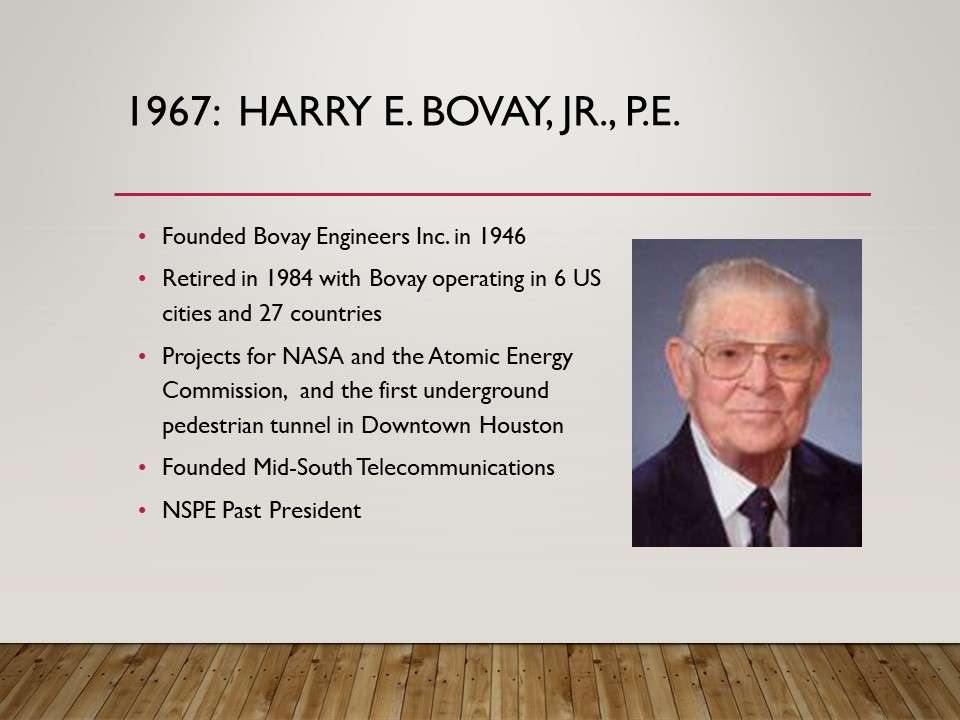 Harry E. Bovay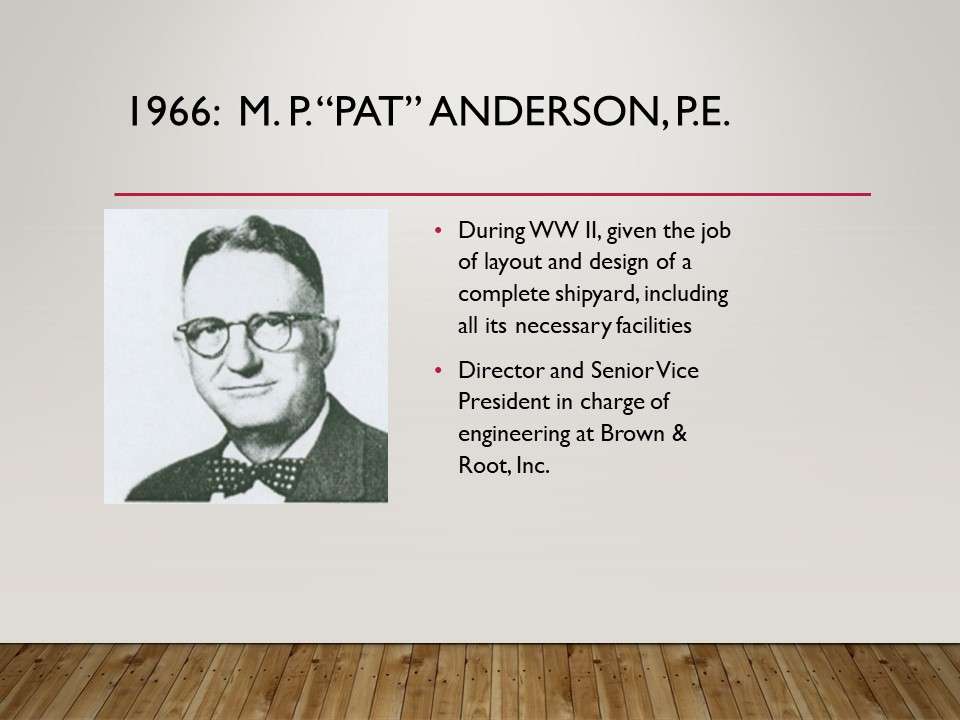 M.P. 'Pat' Anderson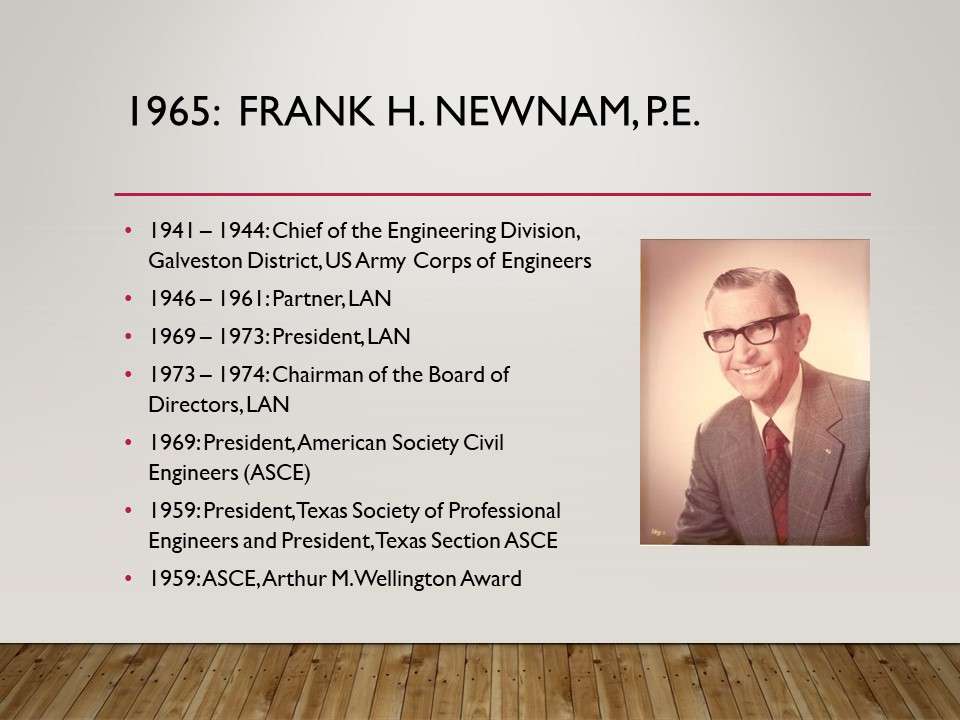 Frank H. Newman, Jr.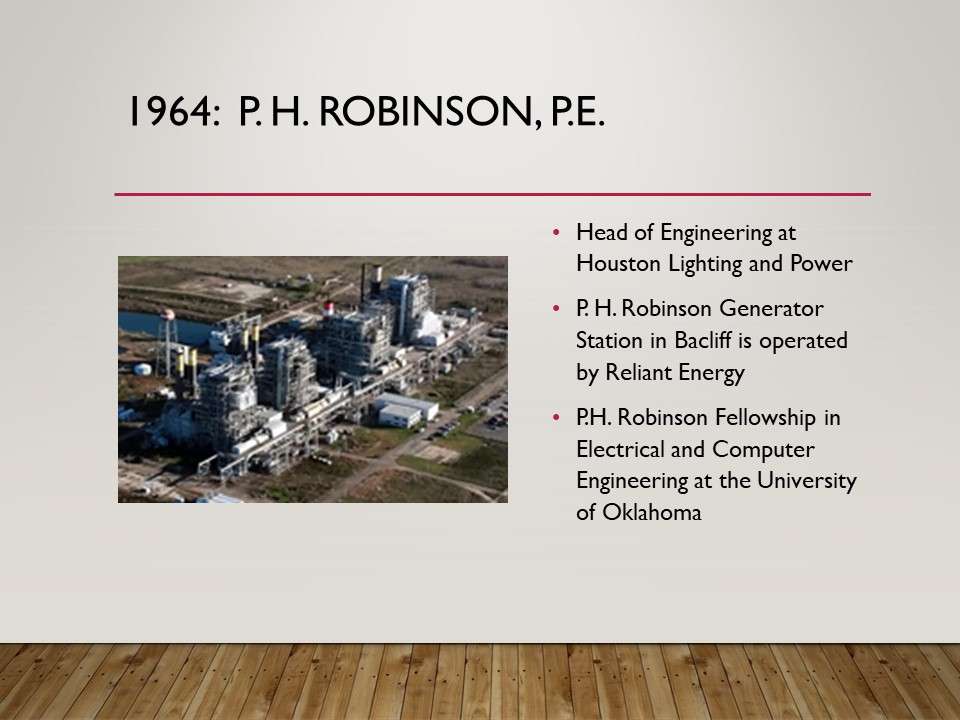 P.H. Robinson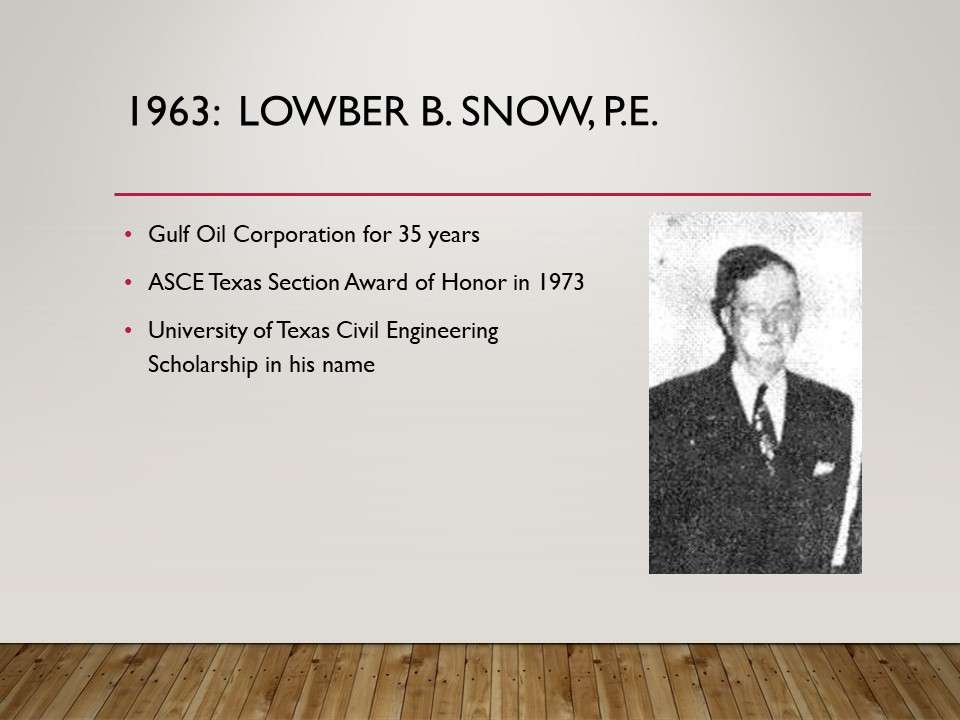 Lowber B. Snow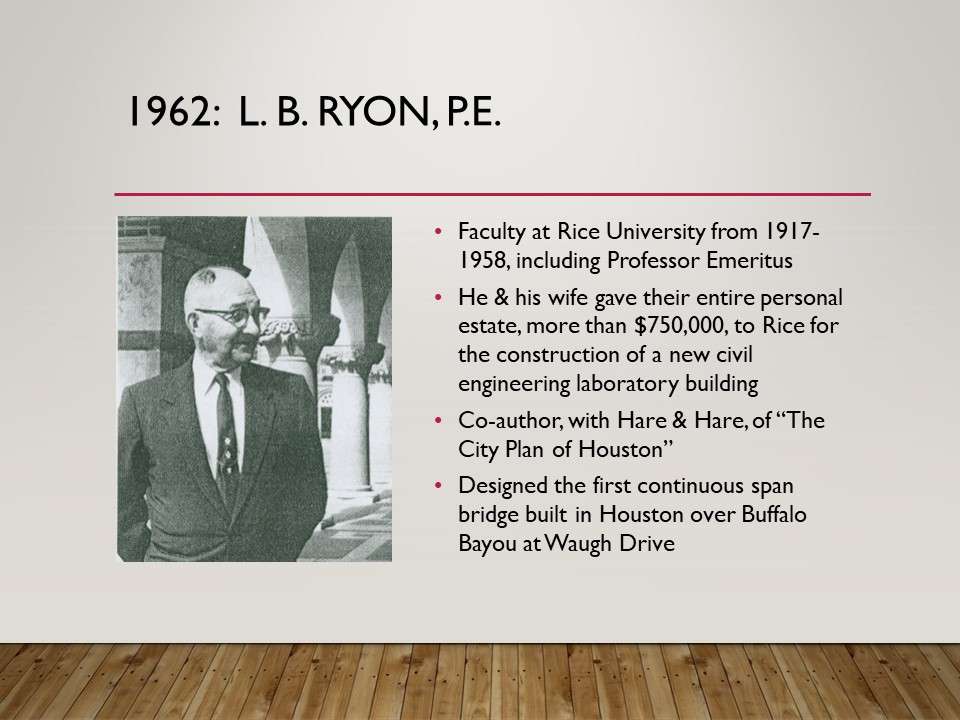 L.B. Ryon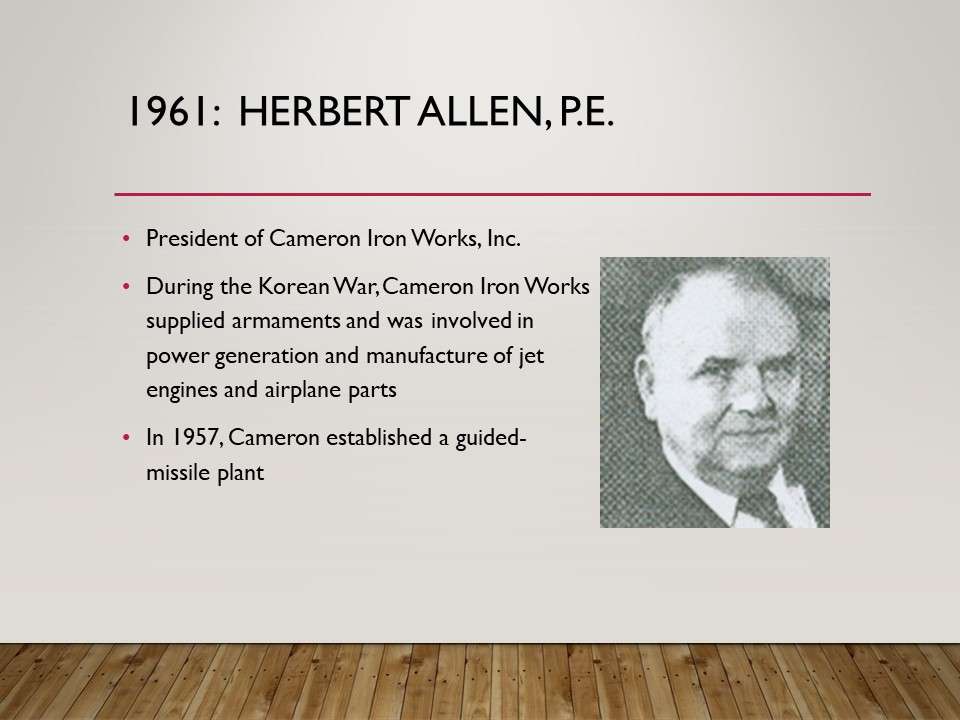 Herbert Allen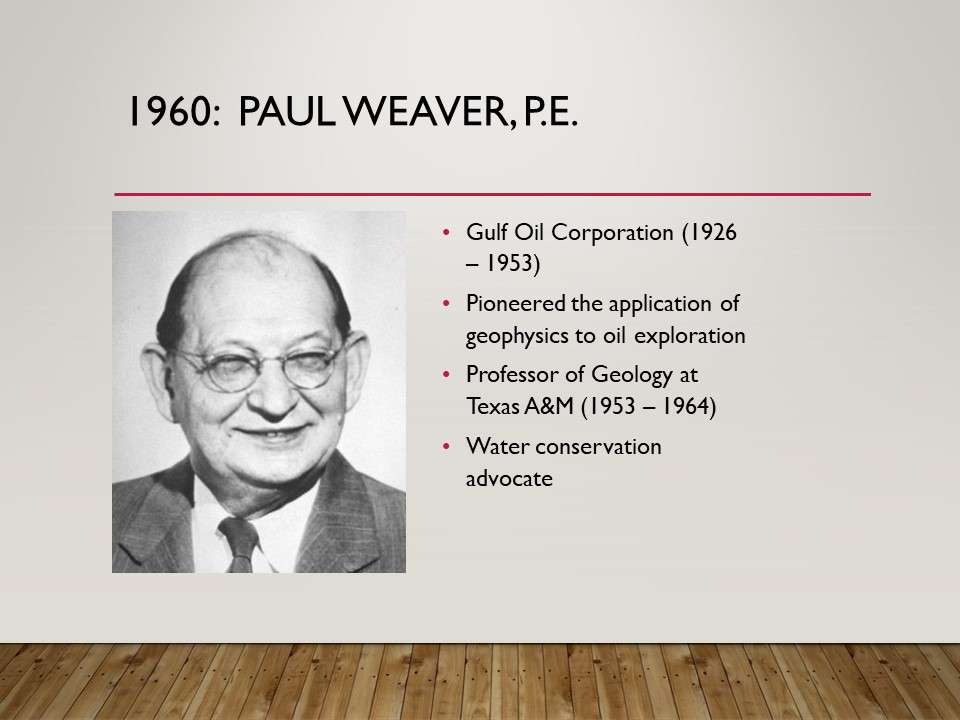 Paul Weaver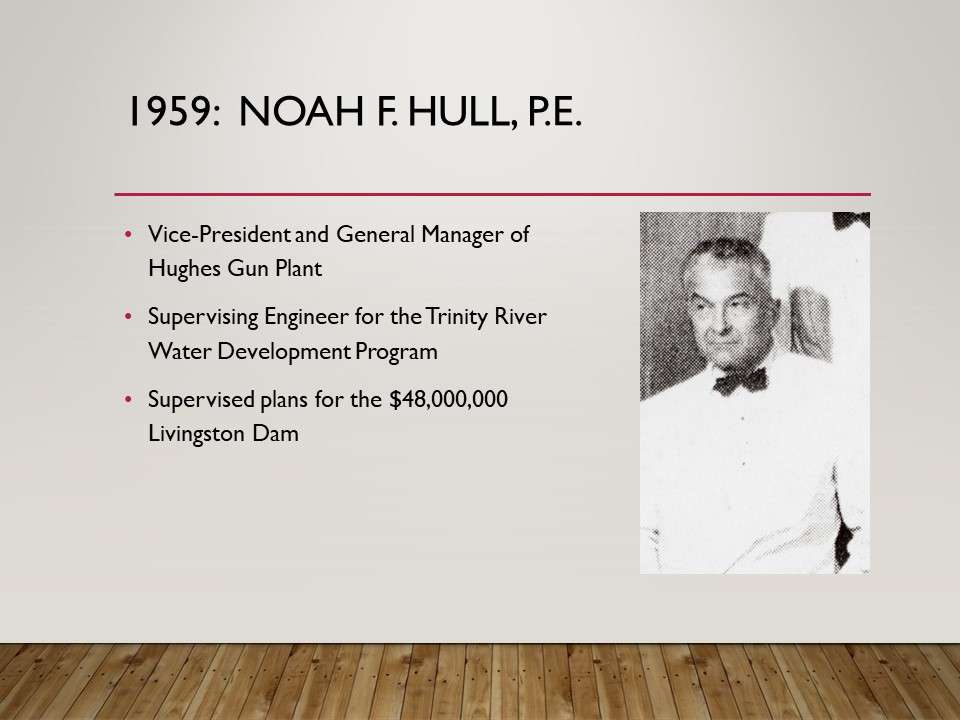 Noah F. Hull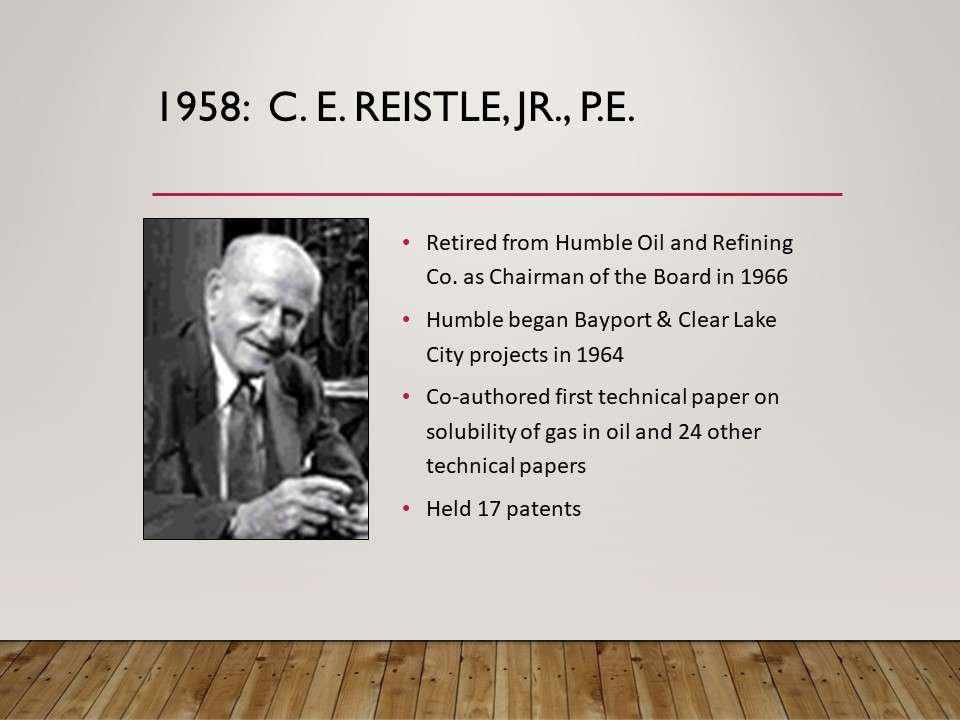 C.E. Reistle, Jr.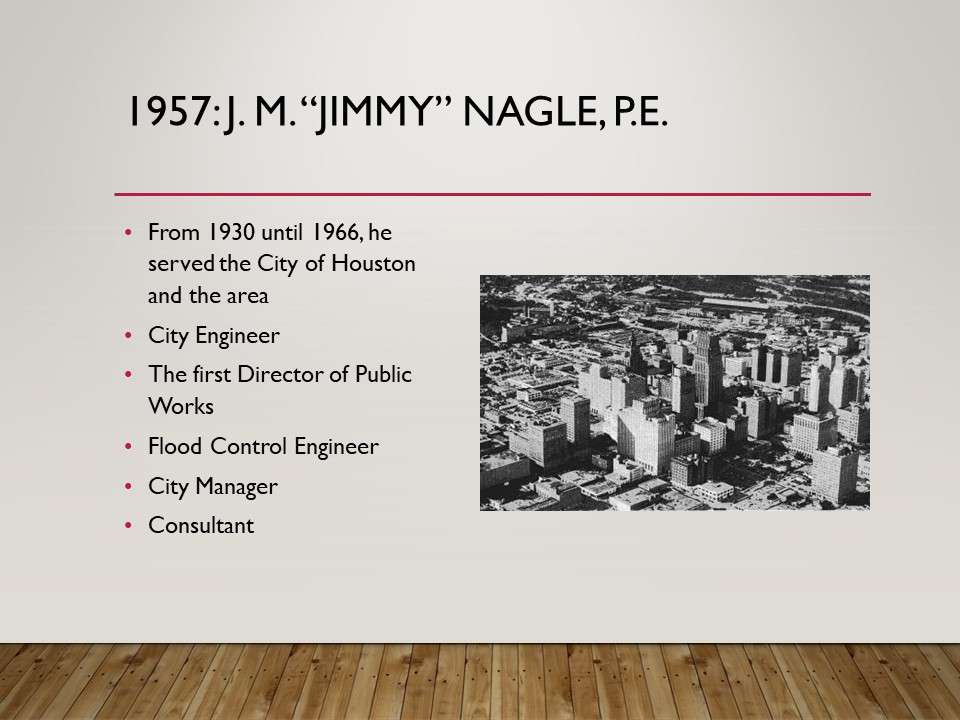 J.M. 'Jimmy' Nagle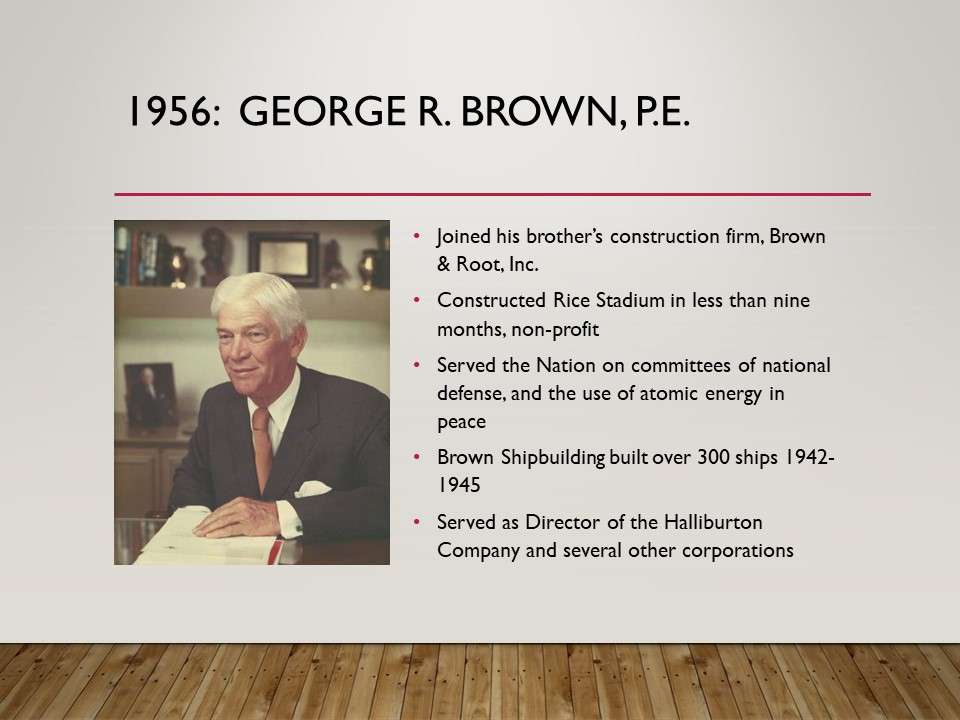 George R. Brown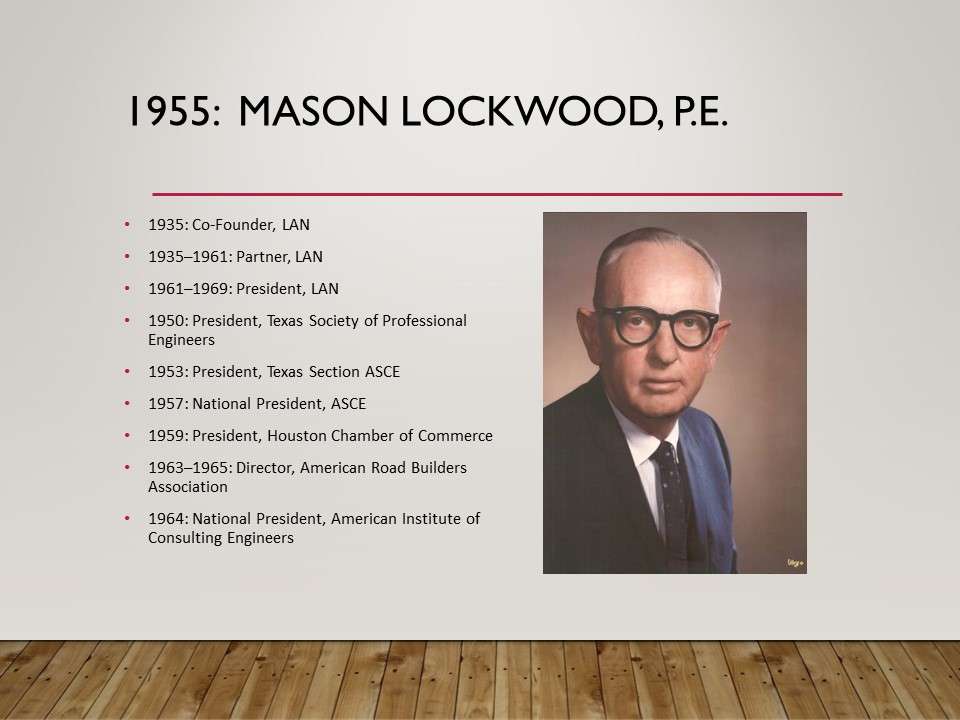 Mason Lockwood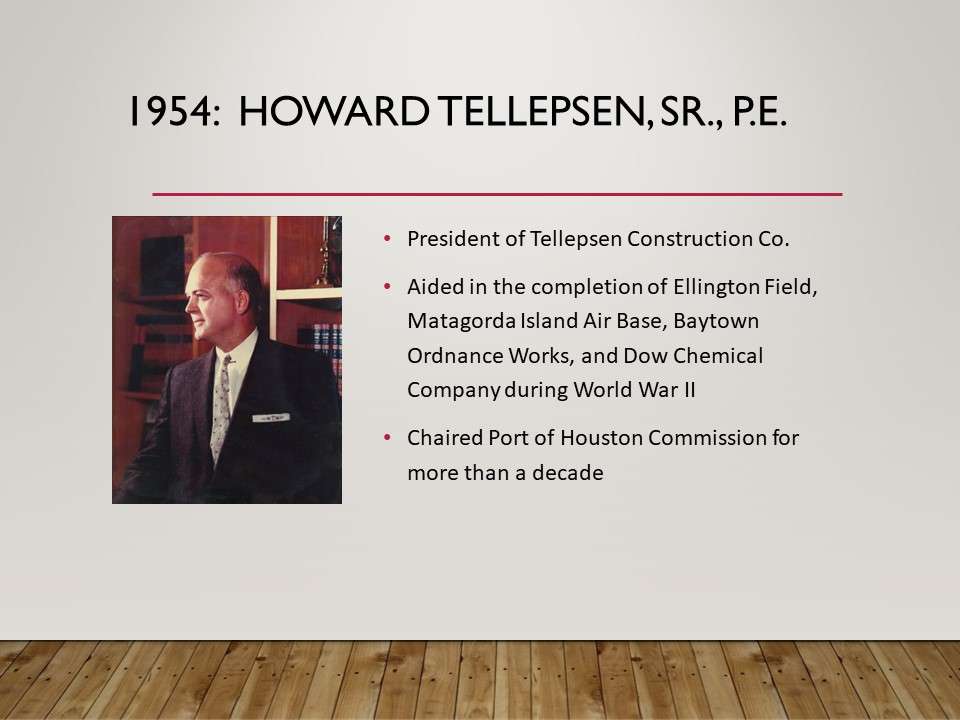 Howard Tellepsen, Sr.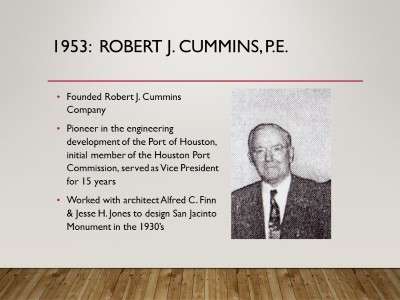 Robert J. Cummins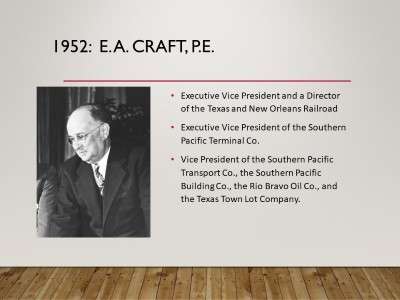 E. A. Craft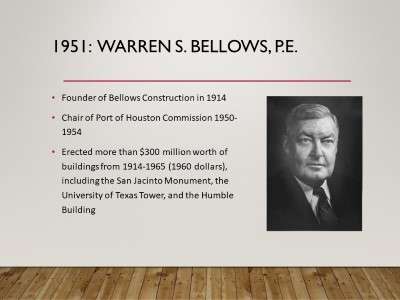 Warren S. Bellows